Shutter Island Writer Adapting Ghost In The Shell For Live-Action 3D At Dreamworks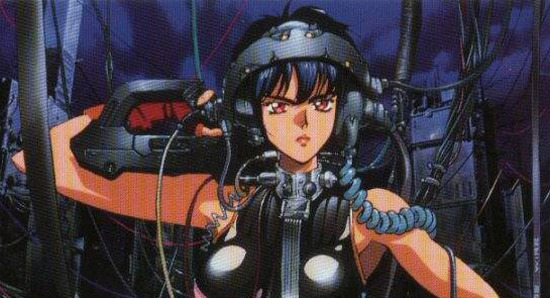 Last year, Dreamworks bought the rights to Masamune Shirow's original manga Ghost in the Shell and tapped Jamie Moss to write a new feature film based on the story. Now a new writer has been assigned: Laeta Kalogridis, the scribe and executive producer of Martin Scorsese's Shutter Island.
Variety says the new version will be 3D, which doesn't come as any great surprise, given the way 3D is now liberally being applied to genre and sci-fi properties. Too bad Shutter Island was pushed to next year or we might have a better idea what this assignment means for the Americanized live-action version of Ghost in the Shell. But Kalogridis isn't a neophyte; she's also credited with screenplay work for Battle Angel, James Cameron's long-simmering adaptation of the manga Battle Angel: Alita, as well as Cameron's planned film The Dive. (She also reportedly did some work on the Avatar script.) The produced films written by Kalogridis that you might have seen include Pathfinder (I really hope you didn't see, or suffer that movie) and Alexander.
For the uninitiated, Ghost in the Shell follows Major Motoko Kusanagi's pursuit of the cyber-criminal The Puppeteer, who commits crimes by "ghost hacking", or taking control of human minds. We learn that the Puppeteer is actually an autonomous artificial intelligence created by a government foreign affairs and counter-terrorism agency called Section 6. Kusangi's body is largely bionic, and when she and the Puppeteer come together a unique synthesis takes place.
Ghost in the Shell has already been the basis for two feature anime films by Mamoru Oshii, two anime series, a film sequel to the anime, a couple of novels and several video games. In other words, there's plenty of existing material already, so cries about how Hollywood is going to 'ruin' the story will sound pretty hollow.