Cool Stuff: The Zombie Horde T-Shirt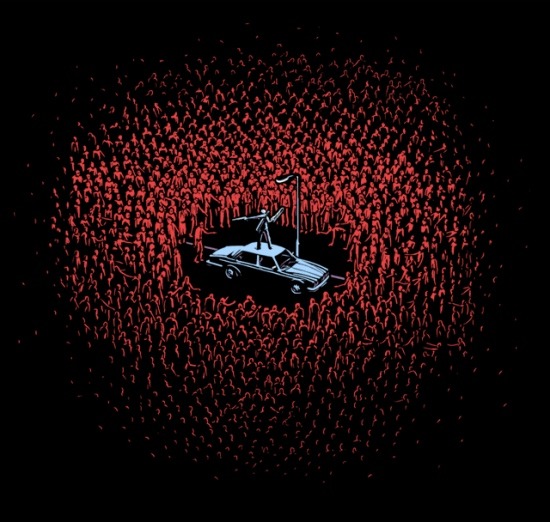 Threadless has done it again, this time with a zombie themed t-shirt by Aled Lewis. Titled "The Horde", the t-shirt shows the last stand of one living human surrounded by an epic giant horde of zombies. The artist explains his inspirations for the design:
"This design is an homage to a bunch of different zombie related influences: Dawn of the Dead, Shaun of The Dead, The Evil Dead, Left 4 Dead, Resident Evil and MJ's Thriller to name a few. I imagine this guy is probably making a last stand as a distraction whilst his friends get to the chopper."
The tshirt even features a cool little easter egg: a zombie Michael Jackson (as seen in the music video "Thriller") hidden in the undead horde. Photo after the jump.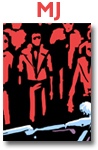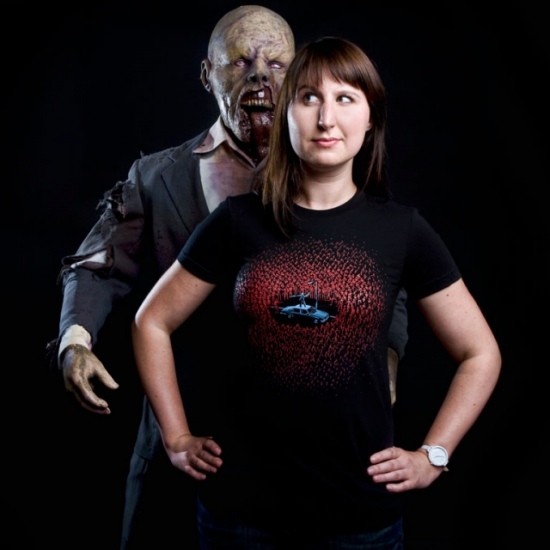 Cool Stuff is a daily feature of slashfilm.com. Know of any geekarific creations or cool products which should be featured on Cool Stuff? E-Mail us at orfilms@gmail.com.