District 9 Director Neill Blomkamp's Next Sci-Fi Movie Gets The Greenlight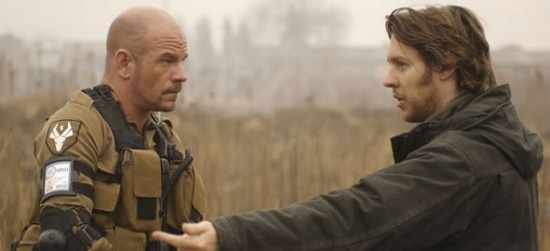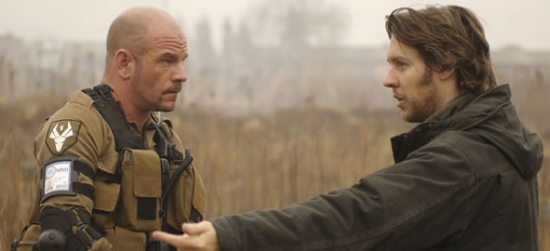 Media Rights Capital has committed to fund District 9 filmmaker Neill Blomkamp's next film, an untitled science fiction movie which will be set on another planet. MRC committed to the new project after hearing Blomkamp's pitch. Details are thin right now, but Blomkamp tells BFDealMemo that the project will "hopefully be commercial":
"Hopefully, this will be a bit unique, very much a reflection of me. It is absolutely another science fiction film, quite different from `District 9,' but some of the blending of genres and the tone might be within the same realm."
At Comic-Con this year, Blomkamp told us:
I've got one science fiction idea that I'm absolutely in love with, which I'm pretty sure is going to be my next film. 99% sure...It's totally original, it's my own story...It's set on another planet, but it's cool. It's violent, very violent, and very unique hopefully. We'll see.
The few details we have does not  sound like your typical Hollywood production. Blomkamp says that the film will be more of his vision ("very much a singular film, that comes directly from me") than District 9, which was a learning experience under producer Peter Jackson, who will not be involved this time around. Bill Block will produce. The MRC deal is big because they are not only giving Blomkamp creative freedom but also an ownership stake in the finished product. That's a HUGE deal for a filmmaker to get on only his second film.
MRC will be funding the project, which will cost somewhere north of District 9's $30 million, but not a lot higher. Blompkamp has said that he's "not particularly interested in massive budget films, or creating huge spectacles that some young directors might be attracted to."
The filmmaker plans to immediately start writing and prepping the visual effects for the film, which will begin production by the middle of next year. A distributor will be found at that time. Blomkamp definitely has an option to make a District 9 sequel afterwards if that is what he wants.