Iain M. Banks Sci-Fi Phenomenon The Culture Headed To The Big Screen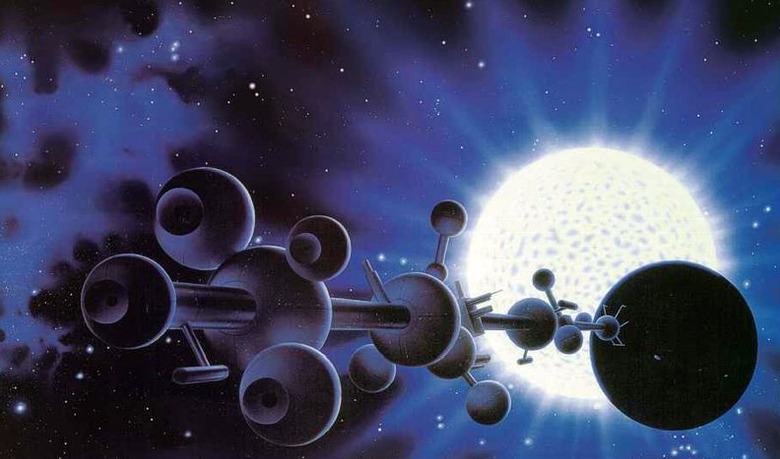 Move over Dune, your time is up. Iain M. Banks' The Culture is finally coming to the big screen.
The first of Banks' science fiction novels to portray 'The Culture' was Consider Phlebas, published back in 1987. That was when I was a young teenager and always keen to find the next big thing in genre literature, so having loved Banks' The Wasp Factory, I scooped it up hungrily and was almost instantly sucked into something so much bigger, more complex and awesome than I had dared to expect.
The scope of this one novel was extraordinary, introducing readers to a quite incredibly sophisticated portrayal of a socialist-anarchist utopia, but Banks didn't stop there and kept filling out the details of his world in a long running series of short stories and novels that continue to this day. Both gripping reads and astute philosophical and political debates, The Culture stories are, for my money, the best thing in modern sci-fi publishing. If you've so far got no idea about Banks but are a sci-fi fan, I'd strongly recommend getting a grounding in the milieu from Wikipedia – and then rushing out and buying a heap of books.
The first realisation of The Culture in cinema will be an adaptation of the brilliant short story A Gift From the Culture.
Screendaily report that Dominic Murphy will direct, and co-script with Shane Smith, his collaborator on the 'psychobilly thriller' White Lightnin'. It's just one of a few projects Murphy has on his slate including Jesus Christ Airlines, about daredevil pilots delivering aid to Biafra through hostile Nigerian airspace, and an as-yet untitled film about the Bronte children and their shared world of play and fantasy.
Though it appears to have been removed now, the F&ME website has previously published this synopsis for A Gift From the Culture:
Wrobik, a citizen of The Culture, a society which abhors violence, has been living in exile for eight years, having renounced The Culture, her gender. Now a man, in return for cancelling his gambling debts, he agrees to destroy a starship using a gun which can only be fired by a member of the culture. But disgusted by the thought of murdering innocent people, he decides to flee the city. However, before he can leave, his boyfriend, Maust, is kidnapped and Wrobik is forced to choose between following his conscience and rescuing his lover.
You may not know that Banks publishes his sci-fi novels with his middle initial M in his name and his non sci-fi without. Interestingly, his latest book Transition has been given the M in the US but not in the UK – I guess our concepts of what a sci-fi readership is differ slightly?
There's a nice little joke in Hot Fuzz that riffs on Banks using his middle initial in this way.
Here's a couple of Dominic Murphy's TV commercials, and the trailer for White Lightnin' so you can better assess what we've got to look forward to here.