Eerie: Tom Cruise Was Christian Bale's Inspiration For Patrick Bateman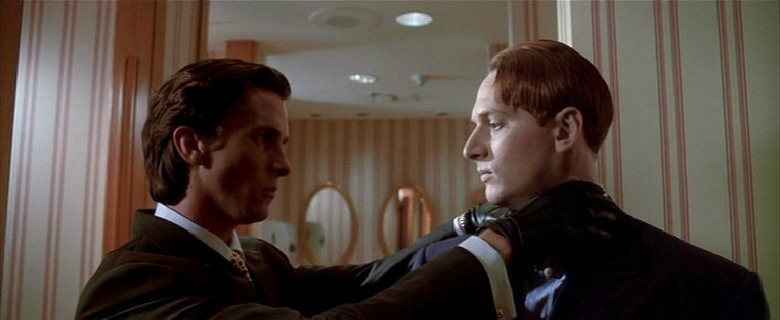 Su-su-Suri. In a new interview with Black Book, director Mary Harron dryly shares the revelation that Christian Bale's inspiration for his pretty-damn-legendary performance in her American Psycho was none other than Tom Cruise. What's more, there is previous online precedent to connect Cruise's go-getter, '80s attitude and famous physical regimen with Patrick Bateman's yuppie, psychopathic shell. After the jump, we have Harron's very candid remark, as well as the actor who so embodies this strange, pop culture duality...
How did you and Christian Bale develop his character in American Psycho?
Mary Harron: It was definitely a process. [Bale and I] talked a lot, but he was in L.A. and I was in New York. We didn't actually meet in person a lot, just talked on the phone. We talked about how Martian-like Patrick Bateman was, how he was looking at the world like somebody from another planet, watching what people did and trying to work out the right way to behave. And then one day he called me and he had been watching Tom Cruise on David Letterman, and he just had this very intense friendliness with nothing behind the eyes, and he was really taken with this energy.
But, you know, phony "nothingness" in a good way. As Mark Graham at Vulture adds, this slight at Cruise arrives on the heels of another gossipy diss this week by Bronson Pinchot, who fired a public shot at Cruise's "strange" behavior on the set of Risky Business. Perhaps what is most fun about this Harron's admission is that Mad Men recently conjured the similarity by casting actor Miles Fisher as an overly charming pot dealer who visits the Manhattan offices of Sterling Cooper. Countless fans of the show remarked on the uncanny resemblance of Fisher's character with both '80s-era Cruise and Bale's Bateman; I remember trying to decide which one was closest. At the time, fewer fans realized that Fisher had already made a face for himself by impersonating Cruise to effing perfection in Superhero Movie. Here's the memorable video of that performance...
And then Fisher went a step further with his Cruise-ness, by making a NSFW video cover of the Talking Heads' "This Must Be Place" while playing and recreating scenes as Cruise-as-Bateman from Harron's Psycho.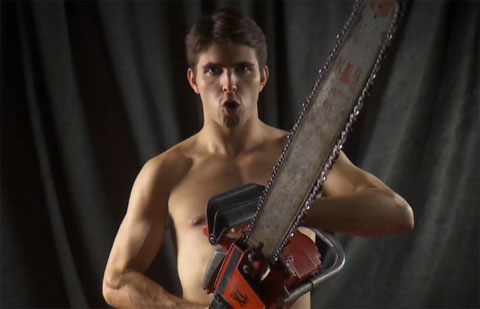 All of this makes it difficult to watch Harron's film (and Fisher in unrelated roles?) without falling down a rabbit hole in which one of the world's biggest superstars and one of cinema's shallowest serial killers are one in the same. It sounds like the predictable and faux-shocking plot to an Ellis book. Yikes.