Ridley Scott's Gucci Gathers Steam; Angles For DiCaprio And Jolie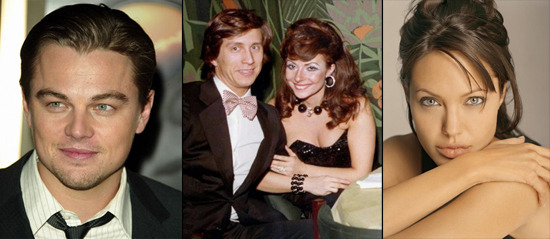 It's been a while since we've heard much about Ridley Scott's potential Gucci film, which would follow Maurizio Gucci, grandson of company founder Guccio Gucci, who was gunned down in Milan just before designer Tom Ford's first collection for the label debuted. The project was announced in trades in
and has been bumped now and then. Now word is that it will be Scott's next film, and it might have two big names in the cast.
and
are both reporting on the film tonight. Variety first had the news that Angelina Jolie is being courted to play Patrizia Gucci, who was sentenced to 29 years in the slammer for plotting the death of her former husband Maurizio. But EW has the news that Leonardo DiCaprio is being pursued to play the slain fashion magnate. The two would make an unlikely couple, but since she (reportedly) has him gunned down, I guess that aspect doesn't matter so much.
Both outlets report that the script is still being worked over. The current draft is by Charles Randolph, but Variety says a new writer will be hired to craft a new draft, with an eye towards a vague 2010 start date.
Though convicted of playing a key role in the murder of Maurizio, Patrizia claimed she was involved against her will. "I have been naive to the point of stupidity," she said before being sentenced. Patrizia claimed that, while she'd made statements against her husband, it was her personal psychic who first made contact with the killers and then blackmailed Patrizia into going along with the plot. Also convicted was the actual hitman, who was sentenced to life. All this came after Maurizio had arguably let the business run down, leading to his sale of stock to an investment company.
(The Gucci family had a history of hot-headedness. A boardroom argument once escalated into a fight that led to one family member being knocked unconscious with an answering machine.)
And yes, the Tom Ford whose first fashion show for Gucci coincided with Maurizio's murder is the same Tom Ford who directed A Single Man. Weird how the world comes around; I'd almost love to see what he'd do with this story, but can't imagine that being possible.