Page 2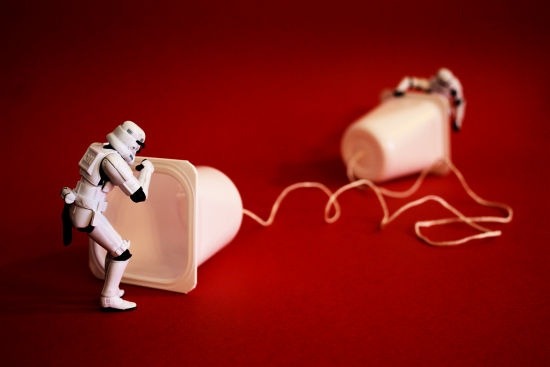 Page 2 is a compilation of stories and news tidbits, which for whatever reason, didn't make the front page of /Film. After the jump we've included 49 different items, fun images, videos, casting tidbits, articles of interest and more. It's like a mystery grab bag of movie web related goodness.
The above photo titled "Stormtrooper Telecomminication" was found on Flickr. [via:UniqueDaily]
Collin Wilcox Paxton, who played the white-trash girl who accused a black man of raping her in To Kill a Mockingbird, died on October 14th of brain cancer at age 74. [thr]
Co-showrunner/executive producer Marc Guggenheim is leaving FlashForward, with co-creator/exec producer David Goyer stepping in as sole showrunner. [thelivefeed]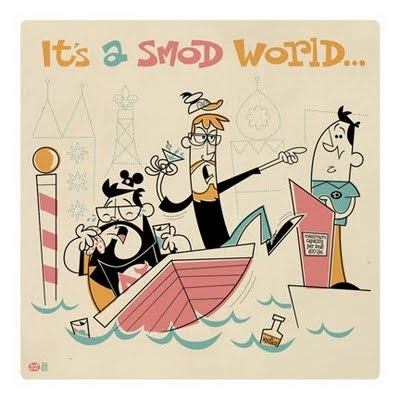 Above is Dave Perillo's contribution to Gallery1988's group art show inspired by Kevin Smith's podcast Smodcast. Below you can get a glimpse at Scott Campbell's submission.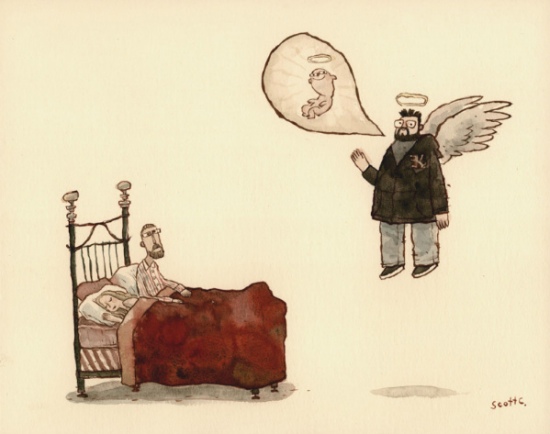 Asifa-Hollywood's Iron Giant 10-Year Reunion sold out within 24 hours but now a limited number of additional tickets are available for the reunion, because the event has been moved from Woodbury University to the Stephen J. Ross Theater on the Warner Bros. lot in Burbank – a much larger venue. Tickets are $15 for non members, get them while they last. [cartoonbrew]
Spike has a list of the top 10 biggest government jerks in cinema history.Carl Ellsworth has been brought on to rework the action-thriller screenplay C.O.D. for Paramount Pictures. [thr]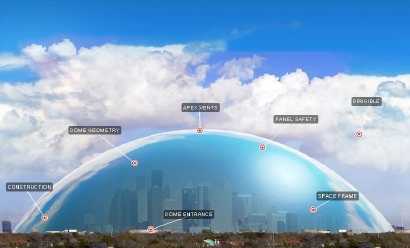 SifiSquad points out that the Simpsons Movie storyline might actually become a reality, as Houston wants its own dome.Shock lists the top 10 best traps from the Saw series.The Marc Pease Experience will finally be released on DVD on November 3rd 2009 as a rental DVD only, with no Blu-ray Disc release. The DVD will be made available for sale six to eight weeks following the rental date. [homemediamag]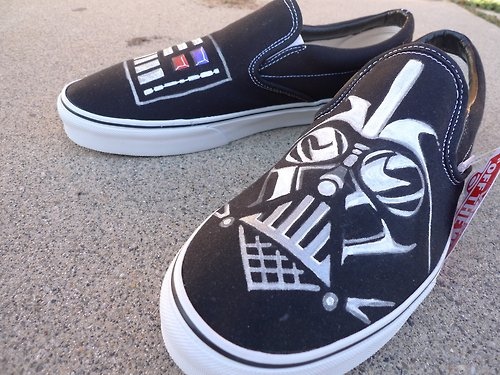 Damian Dayton created these custom Darth Vader kicks. [TDW]The House Next Door Online has a long conversation about the films of Errol Morris. [via: kottke]
Passes are now on sale for Ebertfest 2010.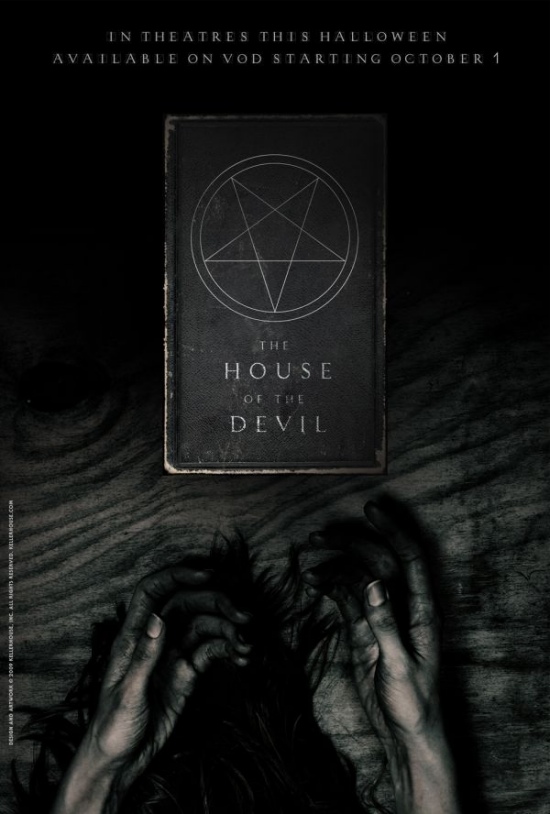 Magnet Releasing has released a final one-sheet for House of the Devil. [bloodydisgusting]
Oscilloscope Laboratories has acquired North American distribution rights to Bradley Rust Gray's The Exploding Girl. [thr]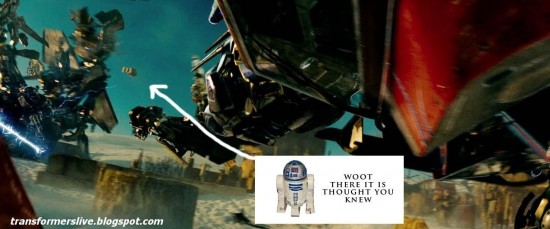 TLAB has found the hidden R2-D2 in Transformers: Revenge of the Fallen.
The CW ordered a full season of The Vampire Diaries. [thefeed]
Steven Spielberg has agreed to push back his "put" to 2017 on his Universal Theme Park Consultant Agreement, which is estimated to be worth $50 million a year. [finke]Transformers: Revenge of the Fallen sold over 4 million copies on DVD/Blu-ray on the first day. [bay]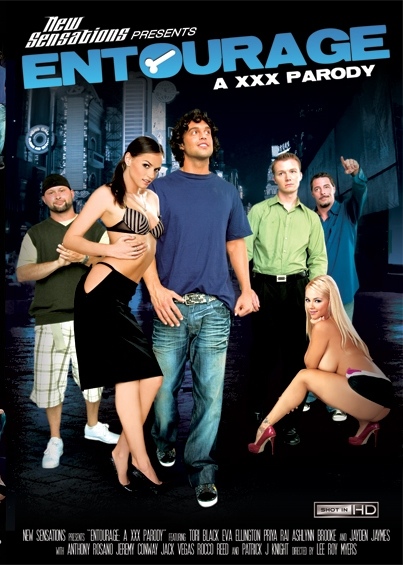 It seems like porno parodies are back in a big way. This week I got sent a press release for Entourage: A XXX Parody, directed by Lee Roy Myers.
Cracked takes a look at 7 horrifying moments from classic kids movies, topped off with the forest scene in Snow White and the Seven Dwarves.SuperTremendous takes a look at the top 10 actors originally considered for famous movie roles.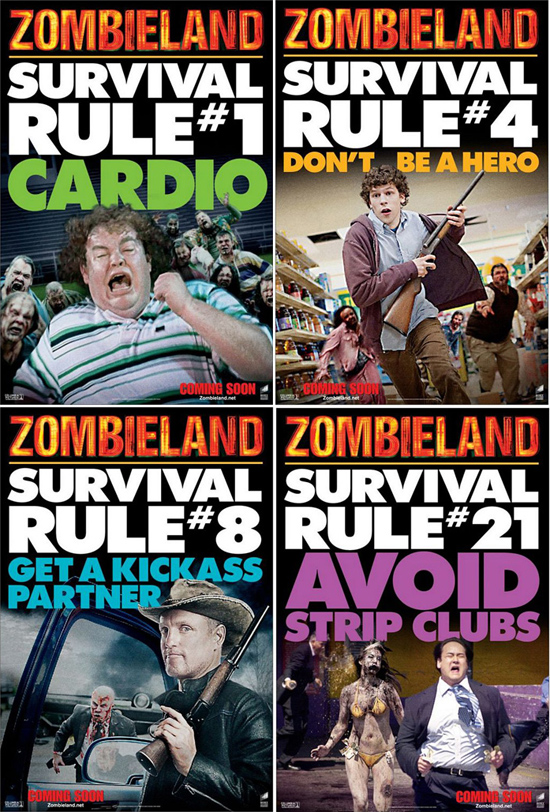 Sony has released some new Rules of Zombieland movie posters.
Joseph Wiseman, best known as the sinister scientist and title character of Dr. No in the first James Bond movie, died at age 91. [variety]Netflix Watch Instantly is finally coming integrated in sub $200 Blu-ray players. [giz]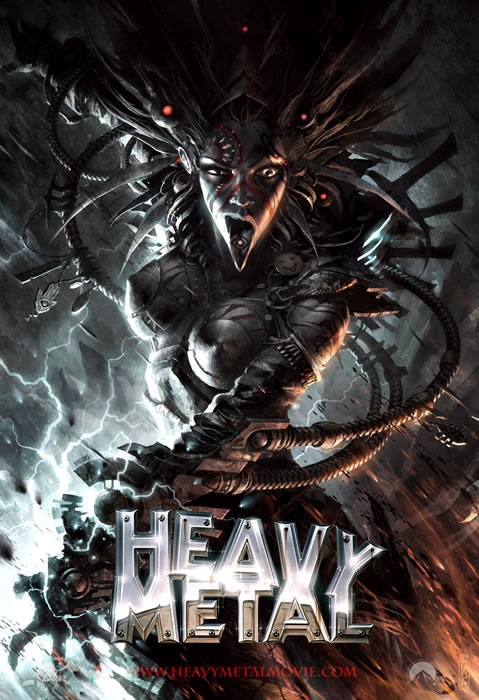 Raymond Swanland has created a fan made Heavy Metal poster to promote the upcoming David Fincher film in development. [collider]The Playlist lists five directors that could helm The Avengers and five that probably will.Tim Sullivan's 2001 Maniacs sequel has officially been retitled to 2001 Maniacs: Field of Screams. [bloodydisgusting]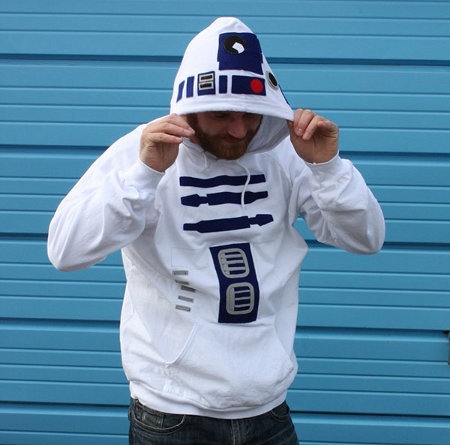 You too can be a droid with this R2D2 hoodie. [etsy]
Manofest lists the 75 hottest sitcom babes of all time, yes, with photos.
The FX series It's Always Sunny in Philadelphia will join the Comedy Central line-up next Summer. [variety]
Sci-Fi lists the 10 most nightmarish movie prom nights.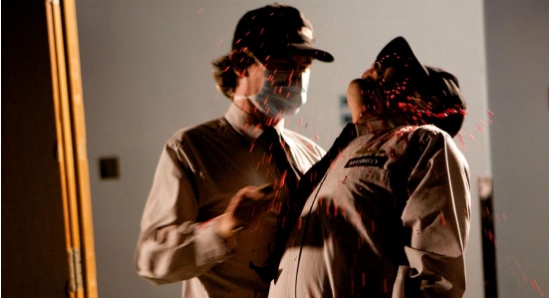 Shock has a new photo from Darren Bousman's remake of the 1980 Troma film Mother's Day.Hack/Slash producers Adrian Askarieh and Daniel Alter told Collider that casting will be announced "pretty soon" for the live action big screen adaptation.Steve Ballmer says that "you'll be able to get Blu-ray drives as accessories" for your xbox360. [giz]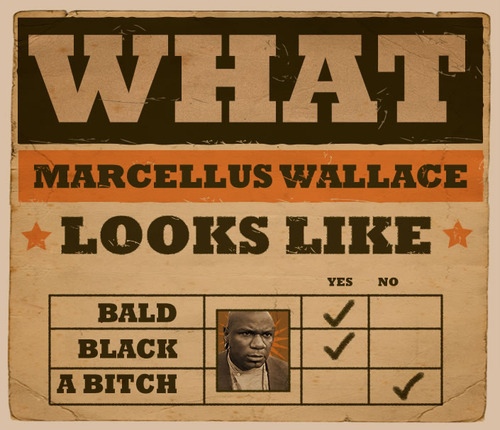 The Oatmeal has created this helpful checklist so that you know what Marcellus Wallace looks like.E! is reporting that "one former Lost cast member has turned down an offer to return to the series." So, who could it be?Battlestar Galactica's Katee Sackhoff will guest star on The Big Bang Theory. [scifi]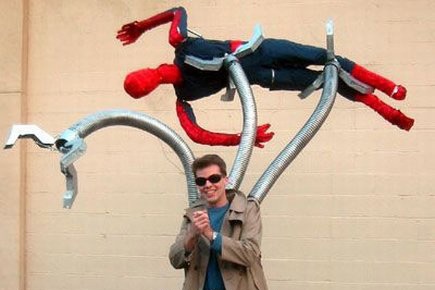 MovieMoron takes a look at 10 WTF Halloween Movie Costumes.Moviefill takes a look at the best movies about weird sports.Shock reports that Shane West (The League of Extraordinary Gentlemen) will star in Alex Wright's Two Wolves.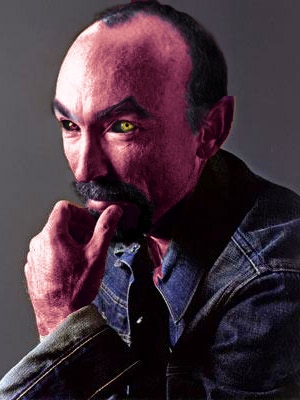 /Film reader Federico I has sent over this fan-made photoshop of Jackie Earle Hayley as Sinestro, a role Haley has been rumored to be cast in The Green Lantern movie.
Want to go to Pixar Animation Studios? Buy tickets to Pixar's annual Cartoon Art Museum benefit. [jimhill]
RopesofSilicon takes a look at the best and worst movies of the year so far.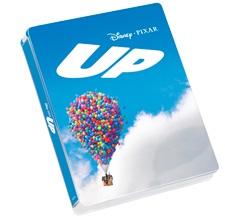 You can get a free Steel Book case for Pixar's Up when you preorder the DVD or Blu-ray at Best Buy.
Chuck Klosterman explains to SpeakEasy why canned laugh tracks in sitcoms are offensive.Daily Fill takes a look at the 16 most entertaining age-lopsided relationships in movie history, and yes, #1 is The Graduate.Ernie Hudson talked to Metal Machine about Ghostbusters 3: "Ivan [Reitman] said its going to happen and if anybody knows, he does," said Hudson. "I think probably we're going to shoot in the fall, this is what I'm told, and it'll probably come out in May, 2011."