Moira Buffini's Vampire Story Headed To The Big Screen, More Let The Right One In Than Twilight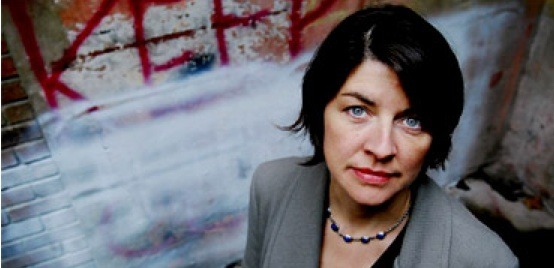 What the world needs now is another vampire movie like I need two holes in my neck. Of course, it's going to get one, and a whole lot more than one. Perhaps the most interesting one on the cards, however, is a big screen adaptation of Moira Buffini's play A Vampire Story to be called Byzantium. The play was commissioned as part of the NT Connections program in London last year and I'm not even the tiniest bit surprised the movie adaptation is coming. The official synopsis follows after the break.
Bear in mind that this is the official synopsis of the stage play, and the eventual film could be anywhere from identical to radically altered. It also gets into light spoiler territory after the second paragraph.
Two young women arrive in a nameless British smalltown. Their names are not their own. They don't declare their ages. Their relationship with each other is not clear. Are they sisters, as their assumed identities declare? Or are they mother and daughter? The eldest, Claire, takes a job in a pub. The youngest, Eleanor, goes to school.
During a truth exercise in her drama class, Eleanor confesses that she has been alive for over two hundred years and has survived by drinking human blood. Her classmates think she is utterly crazy and Mint, her teacher, puts her in touch with the school counsellor. She makes one friend, Frank, a boy who has been home educated and is as much of an oddity as Eleanor. He tries to get to the bottom of her vampire delusion, thinking it an epic and compelling psychosis. Why would anyone want to be undead?
Frank's parents believe that Ella is an anorexic – why does she never eat? Eleanor has started to write her life story as a play. She describes Claire's background as a prostitute in 19th century London and her own as a child in a private orphanage. Meanwhile, things are falling apart. People are disappearing. Are Eleanor and Claire vampires? Or are they troubled young women on the run?
I probably shouldn't tell you that Frank's surname is Stein because it makes the play sound a whole lot naffer than it actually is.
This one sounds like a job for Lynne Ramsay, doesn't it? As yet, though, there's no hint of director or cast. To be a little crass, though, this could wind up being the British Let the Right One In.
Byzantium is being co-produced by Stephen Woolley and Elizabeth Karlsen's Number 9 Films with Parallel Productions. Changing the name was probably a wise choice.
This news was reported by Variety, who also listed the remainder of Number 9's slate: a Dusty Springfield biopic; a new version of Great Expectations; James Marsh's film of Taichi Yamada's Strangers; a comedy set in revolutionary Cuba called Send for Sutton and Hobbs; and The End of Sleep, from Rowan Somerville's novel. I'm thinking the vampire story is likely to be the pick of the bunch.