Steve Zaillian And Ridley Scott To Remake British Red Riding Series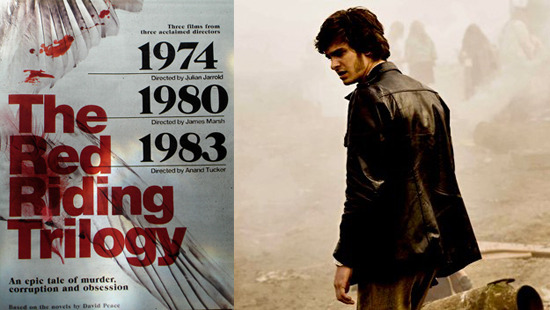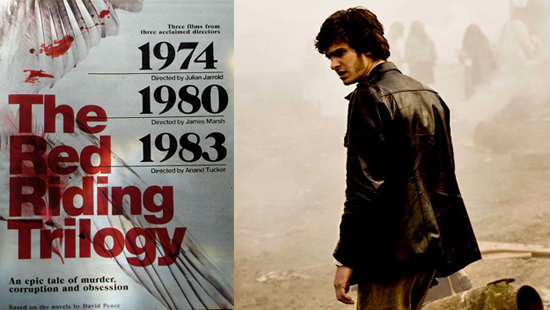 A month ago at the Telluride Film Festival, the UK crime trilogy Red Riding played to good critical reception. The reception didn't escape the notice of studio execs, and Columbia has picked up the rights to remake the trilogy. The studio is negotiating a deal to have Steve Zaillian script the remake for Ridley Scott to direct. Add one more to Ridley's towering 'in development' pile!
Variety reports that Scott and Zaillian are producing through their respective companies (Scott Free and Film Rites, respectively). Zaillian and Scott have worked together on two released films, Hannibal and American Gangster, and Scott has frequently praised Zaillian's work. Not mentioned is whether this would be one film or more. The UK series adapts four novels into three films, and the whole point is that the series is rather epic. Condensing down to one film would miss the point entirely. But does Ridley Scott really plan to direct a series of several features? Seems unlikely given how many other projects he has going.
But the material could be a good fit for the pair. Not sure how they'll match the cast of the original films: Peter Mullan, Andrew Garfield, David Morrissey, Paddy Considine, Sean Bean  and Mark Addy all appear. Guess they could all just be hired to reprise their roles. (Or take different ones: it's a criminal musical chairs!)
The original films adapt three novels by David Peace: Nineteen Seventy-Four, Nineteen Eighty and Nineteen Eighty-Three. All were written Terry Gilliam's frequent co-writer Tony Grisoni, and helmed by three directors: Julian Jarrold (1974), James Marsh (1980) and Anand Tucker (1983). Here's some plot:  "set against a backdrop of serial murders, including the Yorkshire Ripper case, they deal with multi-layered corruption and feature several recurring characters across the four books. Though real crimes are featured the scripts are fictionalized and dramatised versions of events rather than contemporary factual accounts."
IFC is still distributing the the UK installments later this fall.