Animated Series From Jonah Hill Greenlit By Fox. William H. Macy Drama, Shameless, Set For Showtime.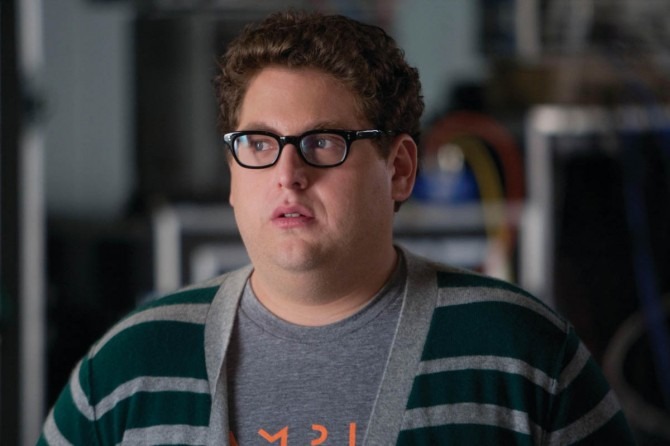 Last week, we discussed the surprising, albeit less surreal in 2009, news that Fox had picked up an animated TV pilot based on the characters of subversive comic book legend Peter Bagge. Today, the network has greenlit another new animated series, this one from Jonah Hill, who will co-write, provide voice work, and executive produce. Details after the jump...
It wasn't specified whether Hill would voice the rich kid. As with Peter Bagge's The Bradleys from Crank Yankers' Matthew Lawton, my first impression is that Hill's profane and dick-addled mind would fire more synapses at HBO, [adult swim], FX, or Showtime. However, with Seth Rogen and Evan Goldberg recently shortening their bucket list by writing an ep of The Simpsons, and Family Guy's Seth MacFarlane making insane fat stacks on a Microsoft-level (literally and figuratively), the network's appeal is obvious. A premise based around a new school and the coinciding social wire walk is shared with Hill's previously announced, R-rated 21 Jump Street feature.
Hopefully /Film's Brendon Connelly offers a comment on the news that William H. Macy will star in the lead of a new Showtime drama entitled Shameless based on the long-running, well-awarded British series of the same name. The American version will be set in Scranton Chicago, Illinois, a city making headlines left and right this year, and Macy will play the series' Frank Gallagher, a reliable, sober alcoholic father of a content, traditional large, unconventional family.
In the original series, the family consisted of Frank and his nine children, including: an eldest daughter in a maternal role "referred to by the other kids at school as 'Pov Gallagher' due to her family's low-income and her parents' perpetual unemployment," and an eldest son who is the father of a kid all his own while still attending school. In the update, the eldest, 18-year-old daughter is tasked with looking after five siblings.
Series creator, Paul Abbott, the mind behind several highly-regarded UK series like State of Play and Coronation Street, will executive produce the pilot alongside John Wells, producer of U.S. series E.R., China Beach, and the recently and controversially axed Southland at NBC. Abbott himself grew up in the U.K. a member of a similarly large and stressed family, and Shameless is based in part on those experiences.