Page 2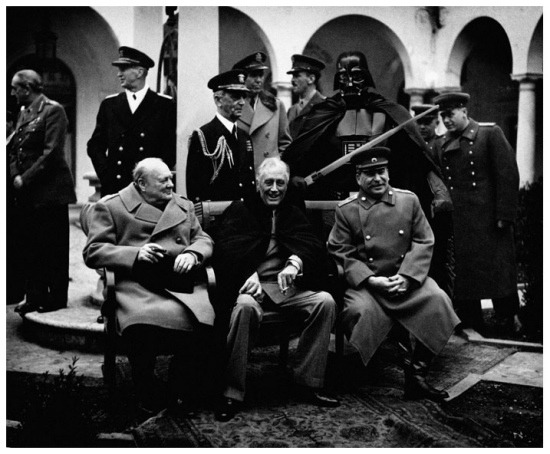 Page 2 is a compilation of stories and news tidbits, which for whatever reason, didn't make the front page of /Film. After the jump we've included 47 different items, fun images, videos, casting tidbits, articles of interest and more. It's like a mystery grab bag of movie web related goodness.
Indonesian artist Agan Harahap creates political commentary by photoshopping fictional movie and comic book figures into famous vintage photographs. Above you can see Batman at the Greenham Airfield on June 5th 1944, and below you can see Darth Vader at the Yalta Conference 1945. Click on through to Deviant Art to see more. [via scifi]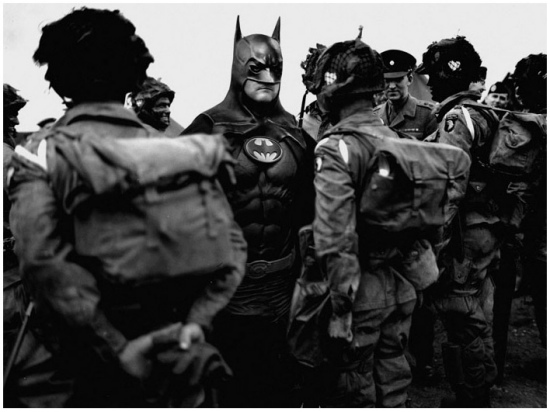 Joe Sabia attempts to demonstrate Google Wave using a scene from Quentin Tarantino's Pulp Fiction.
Big Chief Products and Factory Entertainment have announced a deal to produce licensed replica props from the James Bond films. [mi6]
Collider has six video clips from Wes Anderson's stop-animated Fantastic Mr. Fox.
MetroMix takes a look at the decade's 10 riskiest book-to-film adaptations.
Gunaxin lists 10 reasons why Stand By Me is still cool.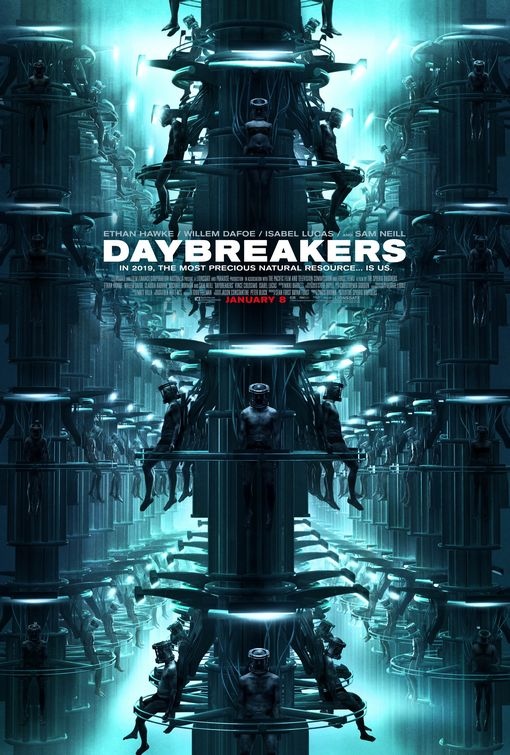 Lionsgate has released an awesome new poster for Daybreakers.
Universal Pictures has created a website to promote The Vampire's Assistant where users can upload their own photo and put a beard, scars, fangs, blood, etc on their face and send to a friend or upload onto facebook.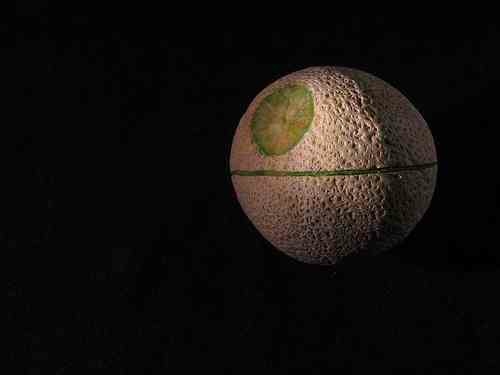 That's no moon... it's a melon. [tdw]
Superman Returns/X2 screenwriter/Trick r Treat director Mike Dougherty says Spike Jonze's Where the Wild Things Are "is everything a movie should be."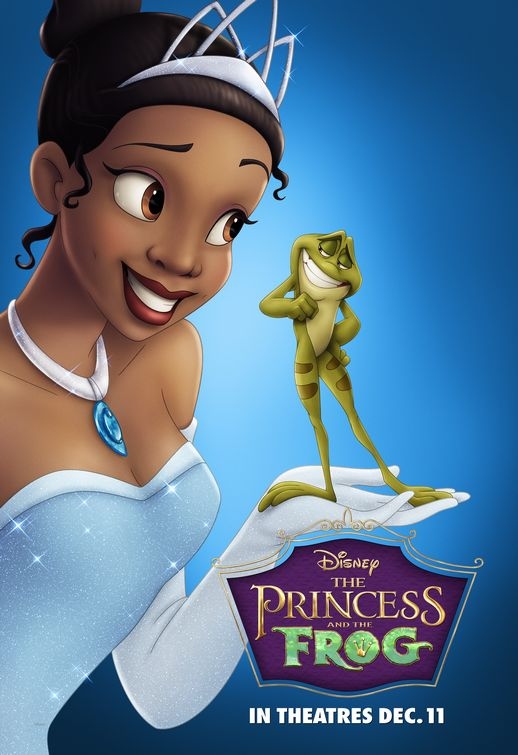 Walt Disney Animation Studios has released a new one-sheet for The Princess and the Frog. [bet]
Disney is rebooting their retail experience with the help of Apple. [cultofmac]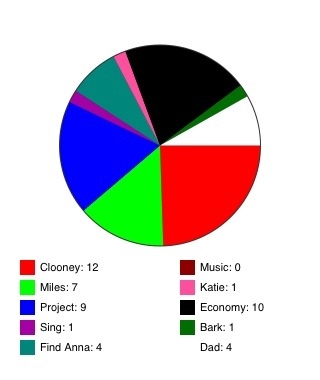 Jason Reitman is keeping track of the most asked questions being asked on the Up in the Air press tour. The winner so far is "What is it like to work with Clooney?" [twitter]
Film School Rejects list 7 reasons to go see Where The Wild Things Are.
Kinopoisk has posted some international posters for Saw 6.
CanalPlus.fr has posted a new Iron Man 2 behind the scenes video.
Cinematical lists five filmmakers who could direct The Avengers now that it has been confirmed that Jon Favreau won't be behind the camera.
Randy Newman started writing the score for Toy Story 3 on Wednesday. [leeunkrich]
Off-lot LA film production is up 25%, TV off 21% in the third quarter. [variety]
Fox has ordered an additional nine episodes of The Cleveland Show. [cs]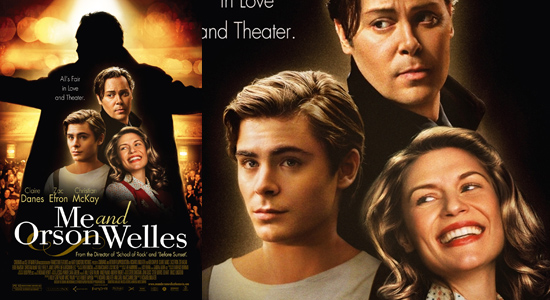 Cinematical has premiered the poster for Richard Linklater Me and Orsen Welles.
IGN takes a look at Sci-Fi's coolest worlds.
Someone made a disturbing facepuppet of Jabba the Hutt. See video below. [gws]
John Landis talks about the trailer for Circus of Horrors. [trailers from hell]
Twilight now has an official twitter account: @twilight
MTV takes a look at five actors who could play young Magneto in X-Men Origins: Magneto.
CNN lists the top 10 movie shoots from hell, and yes, Apocalypse Now is at #1.
Eliza Dushku calls speculation that she is in the running for a Wonder Woman movie "internet fantasy", but insists that she would be up for the challenge. [mtv]
Peter Jackson's The Lovely Bones has been selected as this year's Royal Film Performance. [variety]
New York Daily News tells us where the cast of The Karate Kid are 25 years later.
Aubrey Plaza talks to MakingOf about being in Edgar Wright's Scott Pilgrim vs. The World.
65 countries have submitted films for consideration in the Foreign Language Film category for the 82nd Academy Awards. [finke]
Topless Robot lists the 10 funniest X-Files episodes.
Alice Eve (Crossing Over) has been cast in Sex and the City 2 as Charlotte's 20-year-old nanny, who causes tension among the ladies. [variety]
Roger Ebert attempts to answer an age-old question: Why do Zombies eat living flesh anyways?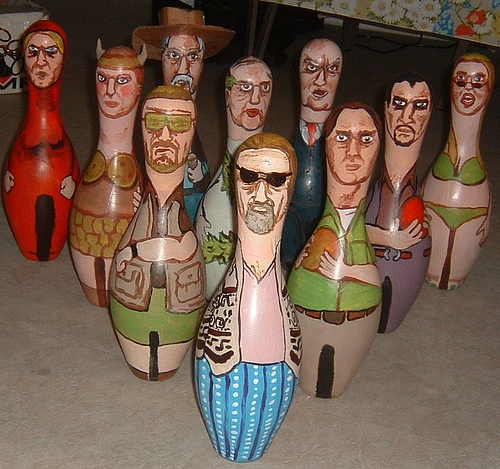 Dax Norman created these Big Lebowski bowling pins for the LA leg of last year's Lebowski Fest. [tdw]
ABC has picked up FlashForward for a full season. [thr]
Film Festival Secrets takes a look at what the CineVegas "hiatus" might really mean.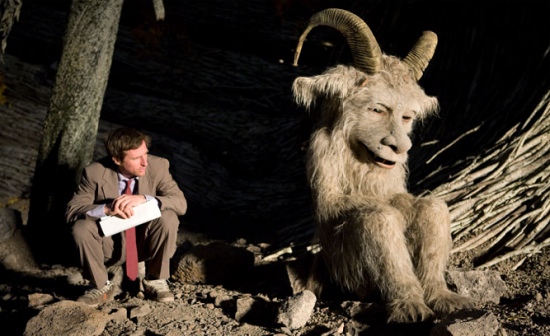 Newsweek has a batch of new behind the scenes images from Spike Jonze's Where The Wild Things Are.
Rotten Tomatoes talks with F. Gary Gray about his five favorite movies.
Tom Hanks talks about how he got involved in producing Where The Wild Things Are: "I called up Maurice Sendack about 10 or 12 years ago, and said, "look you don't know me but I'm a big fan of your book, and if you ever want to make it into a movie, let us help you..." [io9]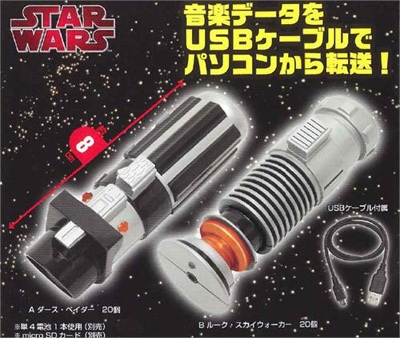 LucasFilm has finally released a Star Wars lightsaber MP3 player... we knew it would happen eventually. [fanboy]
Ask Men takes a look at the top 10 legendary film guns.
Paramount Pictures has angered some theatrical exhibitors by deciding to release two DVDs, including G.I. Joe: The Rise of Cobra, less than three months after their theatrical bows. [thr]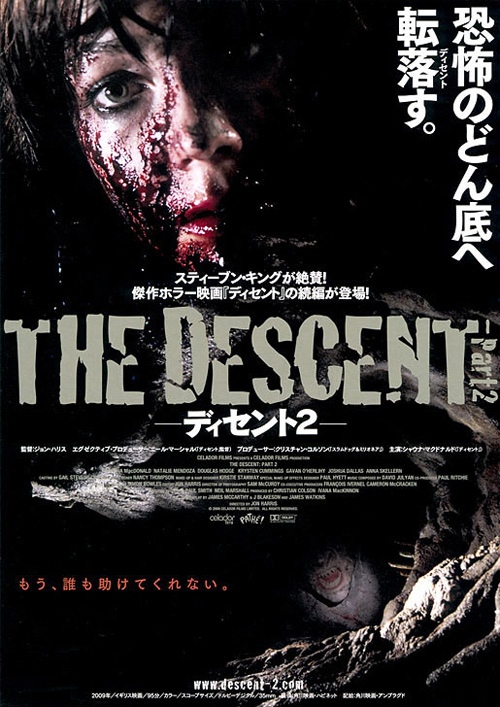 KinoGovno has found the Japanese poster for The Descent 2. [via: shock]
Up in the Air star Anna Kendrick has been named the Rising Star by the Palm Springs Film Festival. [latimes]