Gus Van Sant And Bret Easton Ellis Team To Write Suicide Film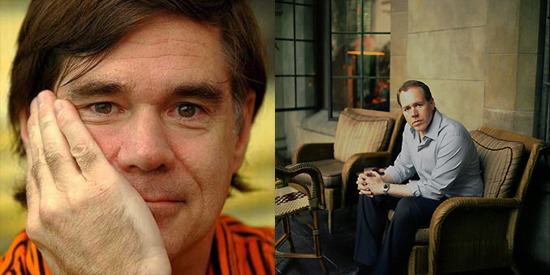 How's this for a pairing: Gus Van Sant and Bret Easton Ellis are teaming to write a screenplay based on Vanity Fair's 2008 article The Golden Suicides. Ellis had previously been announced as the screenwriter for the Lionsgate project, but the addition of Van Sant makes the thing even more interesting. The article looks into the dual suicides of 'golden couple' Theresa Duncan and Jeremy Blake, who each committed suicide in 2007, and may have done so after developing delusions of persecution and conspiracy.
Variety reports that Gus Van Sant is currently involved only as a writer, with he and Ellis working from the original article by Nancy Jo Sales. (Sales was briefly married to the 'radical Episcopalian priest' who was a confidant of the suicidal couple.) I'm reading the article for the first time now, and it's some crazy stuff: a powerful creative couple (he was an artist, she a game designer and filmmaker) began to exhibit eccentric and downright bizarre behavior, requested 'loyalty oathes' of friends, complained of Scientologist persecution and eventually killed themselves within a week of each other. Duncan took pills; Blake walked into the Atlantic Ocean and never came out again.
The tone of the article makes me think immediately of Gus Van Sant's To Die For. I can see why he'd be an excellent choice to chronicle this couple and their unexpected downturn and demise. In fact, the Frankenstein combination of these two writers sounds really intriguing; Ellis has the glamour and excess of Duncan and Blake's life, while Van Sant has the poignant underbelly and ethereal side of their experience.
Read the original article here. And may I respectfully suggest the use of 'The Ocean Doesn't Want Me' as part of the eventual film's soundscape? The Tom Waits song was the first thing I thought of when reading about Blake's sad half of this suicide.