Universal Releases Official Synopses For 2010 Slate, Gives Good Look At MacGruber And Ridley Scott's Robin Hood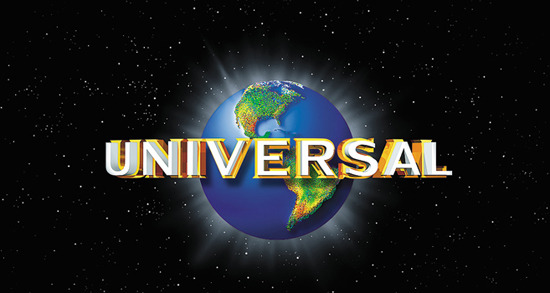 What follows basically amounts to me copy/pasting an entire press release from Universal, for which I apologize. But this is one of the few times where the action is worthwhile, because the studio has sent out a set of approved synopses for the 2010 slate, and there are details here about films like MacGruber, David Gordon Green's Your Highness and Ridley Scott's still-Untitled Robin Hood Adventure that we hadn't seen assembled all in one place.
Three of these movies are like class reunions. The reasons for being interested in Robin Hood and Your Highness are probably pretty obvious. Robin Hood has Ridley Scott reuniting with Russell Crowe and returning to the middle ages and potentially offering a historically accurate (or more historically accurate) take on the story than we're used to. I like the idea that Scott is making a movie that dovetails slightly with Kingdom of Heaven (both involve Richard the Lionhearted) and at this point I'm thrilled to see the awesome Mark Strong in anything.
Your Highness, meanwhile, is a Pineapple Express reunion and in part an ode to '80s fantasy flicks with shades of Barry Lyndon and Krull. And Get Him to the Greek reunites Forgetting Sarah Marshall director Nicholas Stoller with Russell Brand and Jonah Hill. Brand reprises his Marshall character Aldous Snow, but Hill plays a different character than he did in Marshall, which is sure to cause confusion. But if the movie works at all it could be a killer.
And I'm getting more and more curious about MacGruber. What once seemed like a total joke of a movie is building some weird buzz based on the fact that it is being called a hard-R, ridiculously violent action movie. Which doesn't mean good, by any means, but it's an interesting direction to take an SNL spin-off based on some one-minute, one-joke sketches. And hey, Val Kilmer plays the villain (named Cunth!) and I'm a sucker for Kilmer when he decides to really have fun with a role.
Hopefully all these movies will do better for Universal next year than this year's crop did; those guys seriously need a hit or two, and we need better movies from the studio. As for me, I'm just excited as hell to finally get close to seeing Green Zone, by Paul Greengrass. I think Greengrass is one of the most interesting prestige directors working today, and his take on the early days of the Iraq war could be electric.
[Collider]
GREEN ZONE March 12, 2010
Genre: Thriller
Cast: Matt Damon, Greg Kinnear, Brendan Gleeson, Amy Ryan, Khalid Abdalla and Jason Isaacs
Directed by: Paul Greengrass
Written by: Brian Helgeland
Inspired by the book "Imperial Life in the Emerald City" by: Rajiv Chandrasekaran
Matt Damon and director Paul Greengrass (The Bourne Supremacy, The Bourne Ultimatum, United 93) re-team for their latest electrifying thriller in Green Zone, a film set in the chaotic early days of the Iraqi War when no one could be trusted and every decision could detonate unforeseen consequences.
During the U.S.-led occupation of Baghdad in 2003, Chief Warrant Officer Roy Miller (Damon) and his team of Army inspectors were dispatched to find weapons of mass destruction believed to be stockpiled in the Iraqi desert. Rocketing from one booby-trapped and treacherous site to the next, the men search for deadly chemical agents but stumble instead upon an elaborate cover-up that inverts the purpose of their mission.
Spun by operatives with intersecting agendas, Miller must hunt through covert and faulty intelligence hidden on foreign soil for answers that will either clear a rogue regime or escalate a war in an unstable region. And at this blistering time and in this combustible place, he will find the most elusive weapon of all is the truth.
MACGRUBER April 16, 2010
Genre: Action comedy
Cast: Will Forte, Ryan Phillippe, Kristen Wiig, Val Kilmer, Powers Boothe and Maya Rudolph
Screenplay by: Will Forte, John Solomon, Jorma Taccone
Directed by: Jorma Taccone
Only one American hero has earned the rank of Green Beret, Navy SEAL and Army Ranger. Just one operative has been awarded 16 purple hearts, 3 Congressional Medals of Honor and 7 presidential medals of bravery. And only one guy is man enough to still sport a mullet. In 2010, Will Forte brings Saturday Night Live's clueless soldier of fortune to the big screen in the action comedy MacGruber.
In the 10 years since his fiancée was killed, special op MacGruber has sworn off a life of fighting crime with his bare hands. But when he learns that his country needs him to find a nuclear warhead that's been stolen by his sworn enemy, Dieter Von Cunth (Val Kilmer), MacGruber figures he's the only one tough enough for the job.
Assembling an elite team of experts-Lt. Dixon Piper (Ryan Phillippe) and Vicki St. Elmo (Kristen Wiig)-MacGruber will navigate an army of assassins to hunt down Cunth and bring him to justice. His methods may be unorthodox. His crime scenes may get messy. But if you want the world saved right, you call in MacGruber.
UNTITLED ROBIN HOOD ADVENTURE May 14, 2010
Genre: Action-Adventure
Cast: Russell Crowe, Cate Blanchett, William Hurt, Matthew Macfadyen, Mark Strong, Oscar Isaac, Léa Seydoux, Scott Grimes, Kevin Durand, Alan Doyle, Danny Huston and Max von Sydow
Directed by: Ridley Scott
Writers: Ethan Reiff & Cyrus Voris, Brian Helgeland, Paul Webb, Tom Stoppard
Oscar winner Russell Crowe stars as the legendary figure known by generations as "Robin Hood," whose exploits have endured in popular mythology and ignited the imagination of those who share his spirit of adventure and righteousness. In 13th century England, Robin and his band of marauders confront corruption in a local village and lead an uprising against the crown that will forever alter the balance of world power. And whether thief or hero, one man from humble beginnings will become an eternal symbol of freedom for his people.
The untitled Robin Hood adventure chronicles the life of an expert archer, previously interested only in self-preservation, from his service in King Richard's army against the French. Upon Richard's death, Robin travels to Nottingham, a town suffering from the corruption of a despotic sheriff and crippling taxation, where he falls for the spirited widow Lady Marion (Oscar winner Cate Blanchett), a woman skeptical of the identity and motivations of this crusader from the forest. Hoping to earn the hand of Maid Marion and salvage the village, Robin assembles a gang whose lethal mercenary skills are matched only by its appetite for life. Together, they begin preying on the indulgent upper class to correct injustices under the sheriff.
With their country weakened from decades of war, embattled from the ineffective rule of the new king and vulnerable to insurgencies from within and threats from afar, Robin and his men heed a call to ever greater adventure. This unlikeliest of heroes and his allies set off to protect their country from slipping into bloody civil war and return glory to England once more.
GET HIM TO THE GREEK June 11, 2010
Genre: Comedy
Cast: Jonah Hill, Russell Brand, Rose Byrne, Sean Combs, Elisabeth Moss
Directed by: Nicholas Stoller
Writers: Nicholas Stoller, Rodney Rothman
Get Him to the Greek reunites Jonah Hill and Russell Brand with Forgetting Sarah Marshall director Nicholas Stoller in the story of a record company intern with two days to drag an uncooperative rock legend to Hollywood for a comeback concert. The comedy is the latest film from producer Judd Apatow (The 40-Year-Old Virgin, Knocked Up, Funny People).
Aaron Green (Hill) gets things done. The ambitious 23-year-old has exaggerated his way into a dream job just in time for a career-making assignment. His mission: Fly to London and escort a rock god to L.A.'s Greek Theatre for the first-stop on a $100-million tour. His warning: Turn your back on him at your own peril.
British rocker Aldous Snow (Brand) is both a brilliant musician and walking sex. Weary of yes men and piles of money, the former front man is searching for the meaning of life. But that doesn't mean he can't have a few orgies while he finds it. When he learns his true love is in California, Aldous makes it his quest to win her back...right before kick-starting his world domination.
As the countdown to the concert begins, one intern must navigate a minefield of London drug smuggles, New York City brawls and Vegas lap dances to deliver his charge safe and, sort of, sound. He may have to coax, lie to, enable and party with Aldous, but Aaron will get him to the Greek.
YOUR HIGHNESS October 1, 2010
Genre: Comedy adventure
Cast: Danny McBride, James Franco, Natalie Portman, Zooey Deschanel, Justin Theroux, Toby Jones
Written by: Danny McBride & Ben Best
Directed by: David Gordon Green
Throughout history, tales of chivalry have burnished the legends of brave, handsome knights who rescue fair damsels, slay dragons and conquer evil. But behind many a hero is a good-for-nothing younger brother trying just to stay out of the way of those dragons, evil and trouble in general. Danny McBride and James Franco team up for an epic comedy adventure set in a fantastical world-Your Highness. As two princes on a daring mission to save their land, they must rescue the heir apparent's fiancée before their kingdom is destroyed.
Thadeous (McBride) has spent his life watching his perfect older brother Fabious (Franco) embark upon valiant journeys and win the hearts of his people. Tired of being passed over for adventure, adoration and the throne, he's settled for a life of wizard's weed, hard booze and easy maidens. But when Fabious' bride-to-be, Belladonna (Zooey Deschanel), gets kidnapped by the evil wizard Leezar (Justin Theroux), the king gives his deadbeat son an ultimatum: Man up and help rescue her or get cut off.
Half-assedly embarking upon his first quest, Thadeous joins Fabious to trek across the perilous outlands and free the princess. Joined by Isabel (Natalie Portman)-an elusive warrior with a dangerous agenda of her own-the brothers must vanquish horrific creatures and traitorous knights before they can reach Belladonna. If Thadeous can find his inner hero, he can help his brother prevent the destruction of his land. Stay a slacker, and not only does he die a coward, he gets front row seats to the dawn of an all-new Dark Ages.