London Meet-Up: Tuesday At 8pm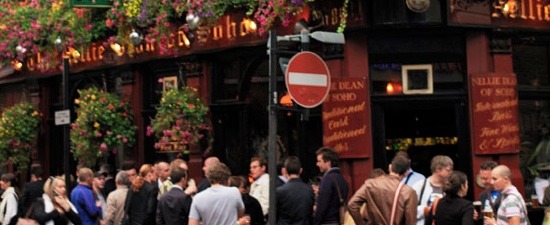 Hey everyone,
Peter Sciretta here, in London for the Fantastic Mr. Fox junket/premiere at the London Film Festival. I don't have too much time off while I'm here, but I've decided, along with Alex from FirstShowing, to arrange a small gathering/meet-up on the one night when we do have some free time available. Are you in or around London and want to meet up? Here are the details:
Tuesday night, October 13th 8:00pm (20:00) at Nellie Dean on Dean St.
Due to the late nature of this posting, I'm guessing we won't have a ton of people there.  Basically, what I'm saying is that it will just be a fun time to grab some drinks, meet and talk about movies. So if you're around, please stop by and say hello. I would love to meet you. Please keep tuned to my twitter account @slashfilm for updates. And if you have any problems finding us, send me a tweet!