Exclusive: Toy Story 3 Hamm Character Poster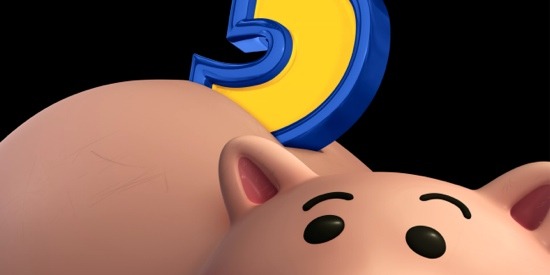 Disney will release the movie trailer for Pixar's Toy Story 3 online on Monday October 12th 9:00am pacific time, and to celebrate they are releasing a series of new character banners. Disney has given /Film an exclusive look at the character banner for Hamm, who you might remember is voiced by John Ratzenberger. Check out the full poster after the jump, along with a preview of the Rex character banner.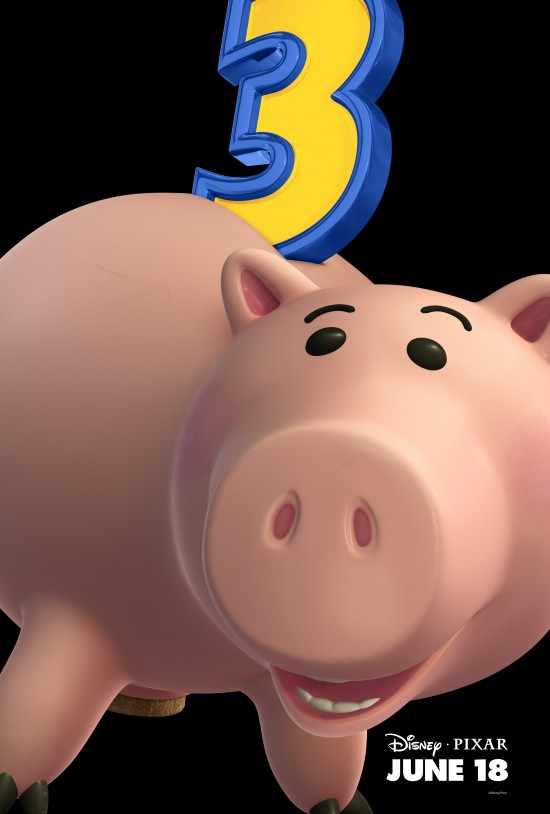 Rex's character poster has been posted on MySpace. Click on through to see it in larger resolution.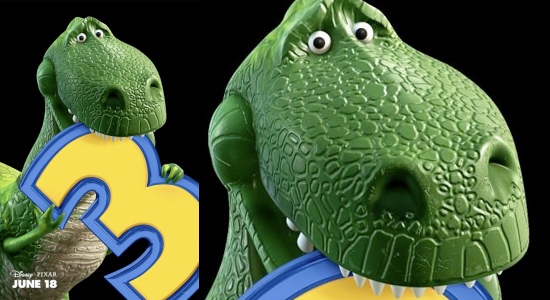 Toy Story 3 is being directed by Lee Unkrich, based on a screenplay written by Michael Arndt, the Oscar winning screenwriter of Little Miss Sunshine. The story begins as Andy
is moving off to college, and the fate of his favorite toys hangs in the balance. We learn in the trailer, which was attached to prints of Toy Story's 3D double feature, that the toys find a new life in a daycare center, or do they? The tagline on the teaser poster is "No Toy Gets Left Behind" which may give us a clue to the film's plot.
Pixar's Toy Story 3 will hit theaters everywhere in digital 3D starting on June 18th, 2010.