John Woo Considering Two English-Language Projects; Wants To Remake Le Samouraï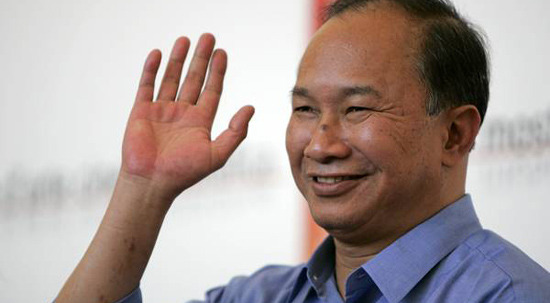 John Woo hasn't made an English-language film since 2003's Paycheck. Arguably he's made only one good (or only one truly entertaining) film in America, Face/Off, though the Nic Cage war film Windtalkers does have defenders. Leaving the studio system seems like it was the best option for Woo, and in addition to his completed film opus Red Cliff he's got Jianyu Jianghu (The Swordsman's World) going now with Michelle Yeoh. But Woo continues to flirt with the idea of making another movie in America, as his lengthy list of attachments shown on IMDB can attest. Now he says there are really two projects he's interested in making here, and they're after the jump.Movieline reports on the two projects. The first seems wholly superfluous, which means it'll probably the one the gets made. That's a straight-up remake of Jean-Pierre Melville's amazing pseudo-gangster movie Le Samouraï. The film, which combines '40s gangster imagery, samurai-influenced storytelling and '60s Parisian style, has been a massive influence on Woo over the years. The Killer, as Movieline notes, is already so heavily influenced by Melville's film that it could almost be considered a near-remake. What's the point, then? "I want to make it into a modern film," says Woo. Guess he didn't hear the question. What's the point?
Moving on, the other project that interests Woo is the story of the Venetian merchant and explorer Marco Polo. And while the explorer's name has kind of been ruined by the kids' game, there are several great stories in his history. Woo would likely focus on Marco Polo's journey to Asia with his father and uncle, which began when Polo was seventeen. After 24 years, Polo returned to Venice, found his home at war with Genoa, and was imprisoned. He dictated The Travels of Marco Polo to a cellmate, and the book became a sensation at the time. Now, there is quite a bit of question over how many of Polo's stories were actually his, and how many were taken and repurposed from other travelers. There's a great movie there...though not necessarily from Woo.