Adrien Brody Nabs The Lead In Predators; Topher Grace May Be In, Too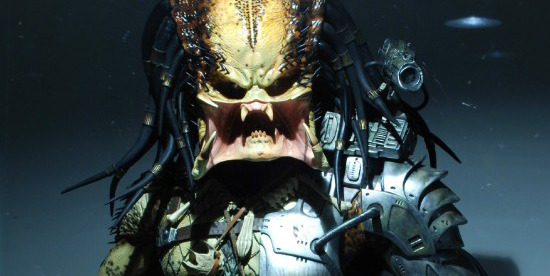 Well, I definitely didn't see this coming. Robert Rodriguez and Nimrod Antal have cast Adrien Brody in one of the lead roles for Predators. We also now know a few more minor members of the cast for the upcoming visit to the Predator planet, and there's a last-minute report that Topher Grace is negotiating to join the cast, too.
Variety reports the details and says that Brody and his people lobbied hard for the deal. I can see why he might want it, but he's definitely not my vision of a space marine. (And it may be that he's not a 'space marine' at all.) He's more like the Shane Black character in the original Predator. ("Get it? It's because of the echo!") But I did just catch Brody again in some of The Brothers Bloom, so I'm pretty up on the guy right now. He's a great actor, and if his lack of bulk isn't a deterrent, then sure. Let's see it.
The trade blog also reiterates the rest of the cast, some of which we knew (Danny Trejo, Walton Goggins) and some of which is new or has gone under-reported in the recent past: Alice Braga, Oleg Taktarov, Mahershalalhashbaz Ali, and Louiz Ozawa. The film begins shooting soon in Hawaii and Austin and is still set for release on July 9, 2010.
THR chimes in with a breakdown of the cast and their roles:
Brody is a man who ends up inheriting the mantle of leader and is known as a hunter of men. Grace would play an accountant-type whose unassuming facade masks a dangerous serial killer. Braga is the tough female killer. Ali is a man not afraid to die, Goggins is the loose canon of the group and Taktarov is a former Russian special ops agent. Trejo, already cast, is Cuchillo, a hardened warrior with twin uzis strapped to his back.
Hopefully we'll soon hear some more details to flesh out what we know of the script. Recently, we heard (possible spoilers here) that the film will feature Predator dogs and falcons, and that one of the film's Big Bads may be the enigmatically named Black Super Predator.