John Woo's Red Cliff U.S. Movie Trailer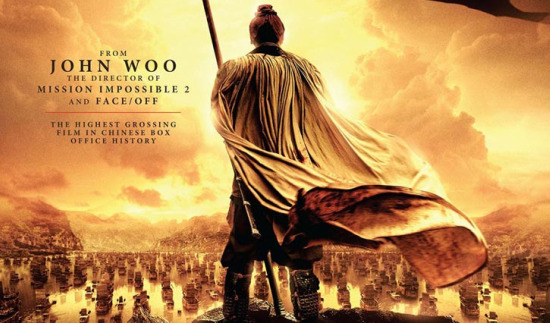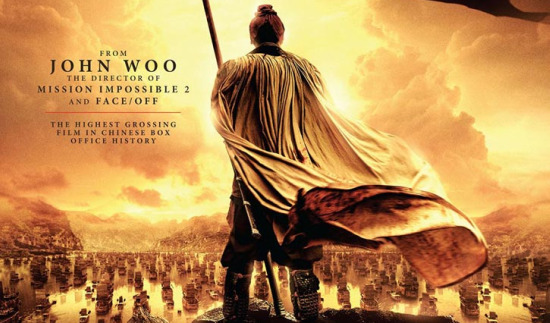 It seems like it's taken forever for the U.S. release of John Woo's epic Red Cliff, but now it's finally scheduled for a November release — and we have the U.S. trailer to prove it. Even though it's taken us so long to get the film domestically, we're still getting screwed over since we're receiving the condensed version of Woo's original vision. Red Cliff was originally released in China (and other Asian markets) as two films totaling 4 hours. Outside of Asia, the film was edited down to 2 1/2 hours.
Still, I'm interested in seeing how it works at a shorter clip. I've only seen the first part of Red Cliff at this point and there's definitely quite a bit of fat that could be trimmed. Given that the condensed version has lost 1 1/2 hours though, major scenes must have been cut as well.
The trailer focuses on the film's visual splendor with epic battle sequences and widescreen vistas aplenty. As is typical with foreign film trailers, the leads (in this case Tony Leung and Takeshi Kaneshiro) aren't featured much, but at least their names get displayed at one point.
The film is a retelling of the battle of Red Cliff during the Han dynasty in ancient China, and is based upon the historical text Chronicles of the Three Kingdoms. Woo avoided pulling too much from the more fictionalized Romance of the Three Kingdoms in favor of historical accuracy.
You can also view the trailer in glorious HD over at Apple. Red Cliff hits theaters on November 20, 2009. If you'd rather hunt down the longer version of the film, the first part is available at pretty much every import store online with the second soon to follow.