Video Interview With Where The Wild Things Are Production Designer; Hear The Whole Soundtrack Now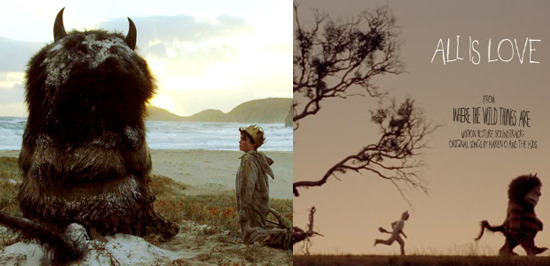 Where the Wild Things Are, which finally opens quite soon (October 16), is one of the only major studio movies that really fascinates me this year. So I'm torn on how to approach it. On one hand I want to know everything, I want to see all the production drawings and learn just how Spike Jonze and his crew made the film. On the other, I want to let it be a film, and a thing that has some mystery and wonder. Not in a sense of retaining childlike wonder with respect to the book, but just in the sense of not wanting to reduce something that looks like it is fueled by true creative alchemy into a formula of costumes and effects.
Fortunately, the long video interview with the film's production designer, K.K. Barrett, manages to satisfy both impulses. Along with a discussion of some of his other work (Being John Malkovich, Lost in Translation) this interview reveals much about Where the Wild Things Are while keeping the film's true secrets safe.
Cinematical debuted the clip today, which is also found on Vice's VBS.tv mini-site for the film. Further clips will be arriving soon, with interviews with Sonny Gerasimowicz (art director), Eric Z. (Spike's creative partner), Lance Accord (cinematographer) and Casey Storm (costume designer). I hope all the pieces are as detailed as this; while I'd like more talk here specifically about Wild Things, there is some great insight into the thought process behind some of the images we've already seen in trailers and stills. The focus is less on the physical process of making stuff and more how it fit, creatively and intellectually, into the story. It's good stuff, not at all soundbite-y.
A couple of new images also hit the 'net today. OK, some of the 'new' images are really just grabs from the trailer, so I've just pasted a few here.) Additionally, Imeem is streaming the entire soundtrack to the film, which was released on CD, digital download and LP today. Check the embedded player after the images below.