Cool Stuff: Jason Munn's "The 4-Toed Statue" Lost Art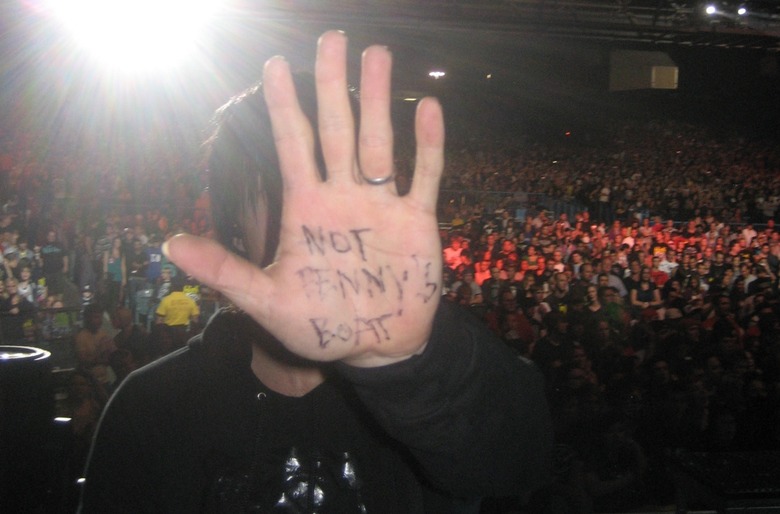 The DamonCarltonAndAPolarBear.com Lost-Inspired art viral is still going strong. Here is a round up of the art revealed thus far: Hurley-inspired print by Tim Doyle. Locke-inspired poster created by UK artist Olly Moss, Dharma Van print by Methane Studios, and "The Crash" poster by Eric Tan.
Last night Lostites were directed to a Fall Out Boy concert in Dallas Texas. During the show, Pete Wentz was sporting a specially made Dharma bass (by Fender) and drummer Andy Hurley unvieled a Dharma inspired drum head.
And as you guessed it, both items had a new website url: HuckFinnWasTaken.com, where a new poster was unveiled: An 18x24 print of Jason Munn's "The 4-toed Statue" is available for $50. The gold foot is printed in gloss which can only be seen from certain angles and in certain lighting. Check out the full poster after the jump.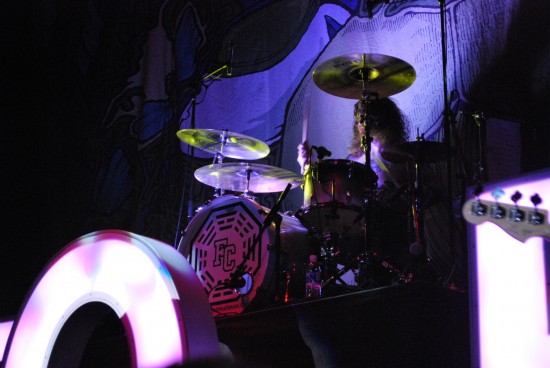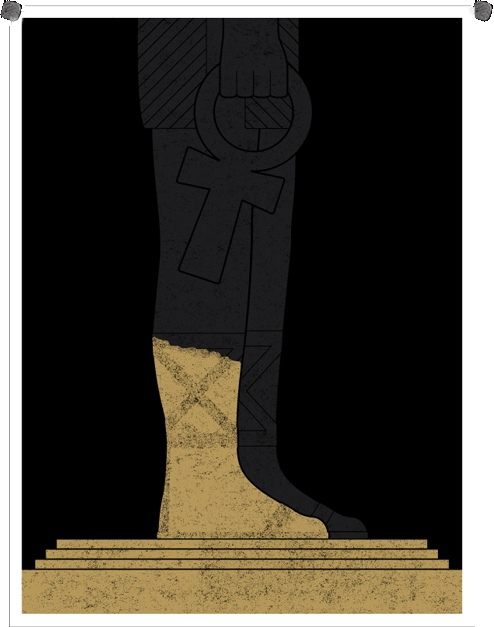 Cool Stuff is a daily feature of slashfilm.com. Know of any geekarific creations or cool products which should be featured on Cool Stuff? E-Mail us at orfilms@gmail.com.