Photos And Videos From David O Russell's The Fighter
[No photo]
With the lack of news today, I went searching around the interwebs for something, anything, interesting to post. In my journeys, I have just discovered a bunch of set photos (some of which look like possible production photos) and video blogs from David O Russell's The Fighter which have apparently been online for a few weeks, but have gone almost completely unnoticed. I've included a few of the photos below.
Micky Ward (Mark Wahlberg) and Dickie (Christian Bale) during the Mungin fight.
[No photo]
[No photo]
Micky Ward (Mark Wahlberg), gets approached by manager Mike Toma (Ross Bickell) as he walks through the casino after the Mung
[No photo]
Dickie (Christian Bale) and Alice (Melissa Leo) greet Sugar Ray Leonard in the casino hallway after the Mungin fight.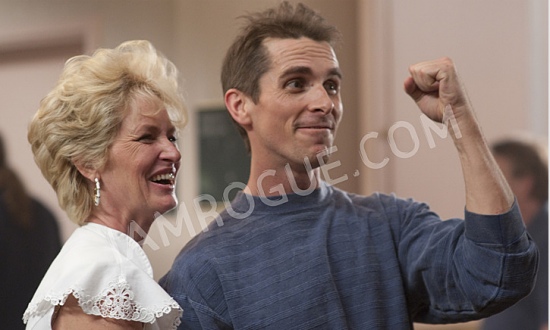 David O Russell directs Mark Wahlberg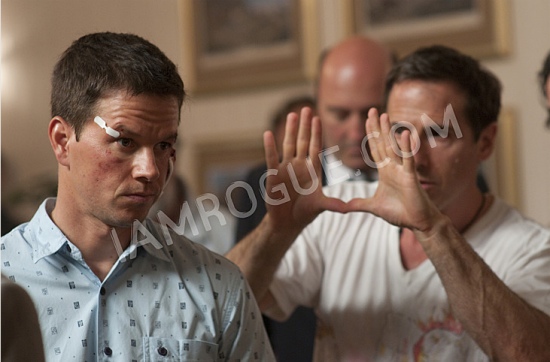 Head on over to IAmRogue to see more photos. They also have a few video blogs featuring Mark Wahlberg training for the film, which I have embedded below:
The Fighter tells the story of Dicky Eklund (Bale), a real life boxer-turned-trainer who rebounded after a run of drugs and crime. Shepherded his half-brother "Irish" Micky Ward (Wahlberg), Dicky had a Rocky-like rise to the world lightweight championship. Ward fought throughout the mid-'80s and '90s, but he's best remembered for three battles with Arturo Gotti, two of which went down as the greatest in the history of the sport. Amy Adams plays "a tough, gritty bartender and former college high-jumper" who ends up dating Wahlberg's character. The Fighter is set to hit theaters in 2010.