John Malkovich Jumps Onto Secreteriat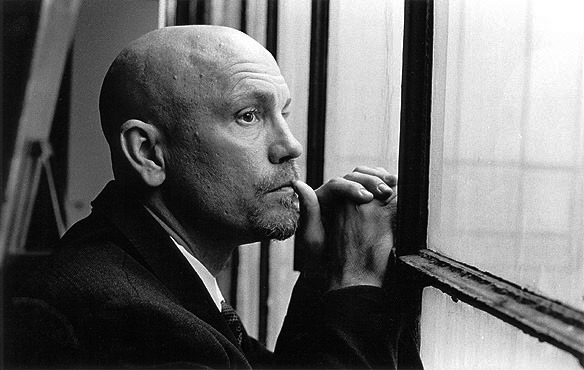 Sadly, this isn't about a sequel to the 2002 film Secretary. John Malkovich is joining Secretariat, the film directed by Braveheart writer Randall Wallace, about three people whose lives intersected, thanks to the champion horse Secretariat. (One of a few horses to win the Triple Crown of the Kentucky Derby, Belmont Stakes and Preakness Stakes.) If Seabiscuit didn't have the horseracing moxie you wanted, check out more details on this champ, after the break.
Variety reports that Malkovich will play Lucien Laurin, the former horse jockey who became Secretariat's trainer. (Isn't he a little tall for an ex-horse jockey?)  Diane Lane has already been announced as Penny Tweedy, owner of Meadow Farm, a horse breeding business in Virginia that was founded by her father Christopher. THR reports that Dylan Walsh has also come aboard as Tweedy's husband, an attorney who wants his wife waiting for him at home.
Finally, Scott Glenn will be "a southern-bred aristocrat who loses the horse in a coin toss." That suggests that he's Ogden Phipps, a stockbroker, philanthropist and horse breeder who made a coin toss deal with Penny Tweedy's father to determine who got the offspring of a breeding arrangement. Phipps actually won the toss, but chose other horses over the unborn foal that became Secretariat. But Phipps is New York born and Harvard educated, hardly a southern-bred aristocrat. My word, could this Disney movie be changing things around? The thoroughbred world won't stand for this!
(Scott Glenn, by the way, was added to the cast of Sucker Punch quite recently, as well.)
In his racing career, Secretariat won $1.3m, and eventually sired a number of other champion horses, thereby continuing to entertain a small, specific segment of American sports fans for years after his own wins. Hopefully screenwriter Mike Rich, credited with Finding Forrester and The Rookie, has been able to capture that legacy.