Toronto Awards: Precious Scores Audience Award; The Loved Ones Takes New Midnight Madness Audience Award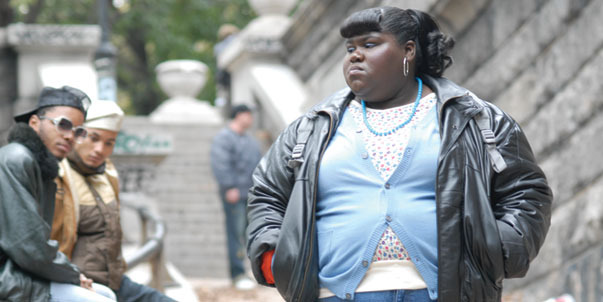 For the first time, a film has won both the audience award at Sundance and Toronto. Precious, by Lee Daniels, took home TIFF's audience award this weekend. Unlike other festivals, at Toronto the audience award is the top honor, and has previously been won by Hotel Rwanda, Crouching Tiger, Hidden Dragon and Slumdog Millionaire. Meanwhile, in the new audience award set up specifically for the genre-based Midnight Madness program at Toronto, Sean Byrne's The Loved Ones was the winner.
Precious has been doing well since it debuted at Sundance. (It played there under the title Push (Based on the Novel by Sapphire).) The film was already considered a significant Oscar contender before TIFF, but this second audience award is a big push for the film. In the real world people are seeing the trailer and reacting well to it, but the film still looks like a hard sell to regular audiences. Will Lionsgate change their marketing strategy at all now that the film has two big audience awards in its pocket? Obviously a broad swath of viewers responds really well to the film; now SPC just has to convince people outside of the festival atmosphere that they're going to love it as well.
I haven't seen the film yet, but have to admit that without the near-universal acclaim, I'd have to talk myself into watching the portrayal of an obese young girl (Gabby Sidibe) being severely mistreated by her mother (a reportedly amazing Mo'Nique). There are great films (like A Woman Under the Influence) that are just too harrowing to experience often, and Precious sounds very much in that vein. It's an experience that is, to me, far more intimidating than any horror film.
And on the horror side, Australian film The Loved Ones, about a high school girl's obsessive pursuit of her slightly damaged crush, took the new Midnight Madness Audience Award. As a vote of confidence for a genre film, this first Midnight Madness audience award is significant. The MM program is well-loved and devoutly attended by many. Stand in line at Ryerson to get into any of the MM films and you'll see the same audience returning night after night. The fans are dedicated and hardcore. While audience award voters for the general TIFF competition likely saw only a small percentage of the films available, it is possible that the MM voters saw thirty to fifty per cent of the competing titles. And The Loved Ones came out on top. Keep it on the radar.
The complete list of TIFF winners is as follows:
Cadillac People's Choice Award:
Precious Based on the Novel 'Push' by Sapphire directed by Lee Daniels
First Runner up: Mao's Last Dancer directed by Bruce Beresford
Second Runner up: Micmacs directed by Jean-Pierre Jeunet
Cadillac People's Choice Award For Documentary:
Topp Twins directed by Leanne Pooley
Runner up: Capitalism: A Love Story directed by Michael Moore
Cadillac People's Choice Award For Midnight Madness:
The Loved Ones directed by Sean Byrne
Runner up: Day Breakers directed by Peter and Michael Spierig
City of Toronto and Astral Media's The Movie Network Award Award For Best Canadian Feature Film:
Cairo Time directed by Ruba Nadda
SKYY Vodka Award For Best Canadian First Feature Film:
The Wild Hunt directed by Alexandre Franchi
Prizes of the International Critics (FIPRESCI Prize) for Special Presentations Section:
Hadewijch directed by Bruno Dumont
Prizes of the International Critics (FIPRESCI Prize) for Discovery Section:
The Man Beyond the Bridge directed by Laxmikant Shetgoankar
Award For Best Canadian Short Film:
Danse Macabre directed by Pedro Pires
Honorable mention: Armoire directed by Jamie Travis