Woody Allen Is Going Down To Rio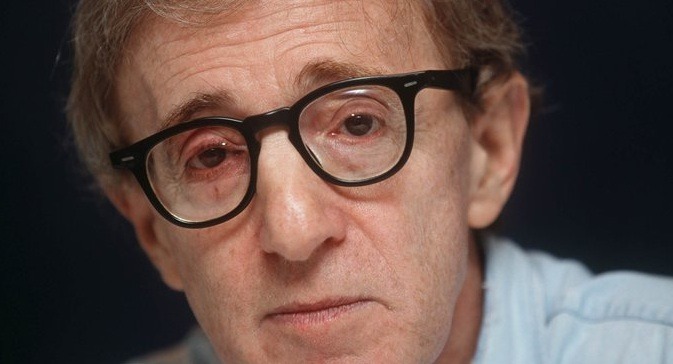 After being cold-shouldered by the US studios, Woody Allen turned to globe trotting for both the finance and the settings for his projects. Match Point, Scoop, Cassandra's Dream and his untitled 2009 project have all been set in London, Vicky Cristina Barcelona took place in, well, Barcelona, and now it looks as though he's heading to Brazil for his 2011 production.
As well as shooting in Brazil, it looks like Allen will be take some funding for the project from the country too. I read in Brazzil Mag that two different Brazillian production companies are looking to come onboard, Conspiração and 02. As far as I know, there's no reason they can't each chip in. In just a couple of weeks, Allen's producers Stephen Tenenbaum and Letty Aronson will be in town to negotiate:
In the first week of October the duo will be landing in São Paulo where, for two days, they will examine possibilities for locations. Then heading to Rio, where they will be for five days.
The same article suggests some possible casting from the firmament of Brazillian movie stars:
The expected rumors are on, giving Alice Braga and Rodrigo Santoro major roles in the film but there are also talks that Allen will go for older ladies like Sônia Braga and the not-so-old-not-so-new talented Denise Dumont, who had a role playing a parody of Carmen Miranda in Allen's Radio Days.
Not-so-old-not-so-new? What a curious turn of phrase, seemingly designed to just underline how decrepit they want us to think Sônia Braga is. Incidentally, Sônia Braga is the aunt of Alice Braga while, to the best of my knowledge, they've never worked together on a film before. That could be a wee coup for Allen.
As for other potential actors, the article goes on to allege Allen may have already been doing some research:
[T]he master has been doing his homework on Brazil and it is said to have watched Dona Flor and Bye Bye Brazil quite a few times, nodding approvingly to [José] Wilker's performance in both films.
Who's the source on this? Who is sitting behind Woody Allen in movie theatres and feeding info to the Brazillian press? Creepy. I've got a hunch myself that Wilker could be a cross-over star who makes an impact in English language films, not that I'm pitching this as some kind of goal.
The last possible star mentioned is Fernande Torres, not to be mistaken for Fernando Torres, the striker for Liverpool FC. Of this particular actress, Brazzil offer a comparison to "Allen's kind of lady star, since Penelope Cruz, anyway", describing her as "tall, and tan and lovely" – and there was me thinking Pene clocked in at around 5'2". Ahem.
I'm of the mind that Allen has never written an out-and-out clunker of a script though not all of his films have really managed to get off of the ground. Some of his more recent films play really well, while others, to put it simply, don't. All the same, I still find myself looking forward keenly to everything he does, no matter where in the world he's planning to do it.