Will Dick Cook's Departure Kill Pirates Of The Caribbean 4?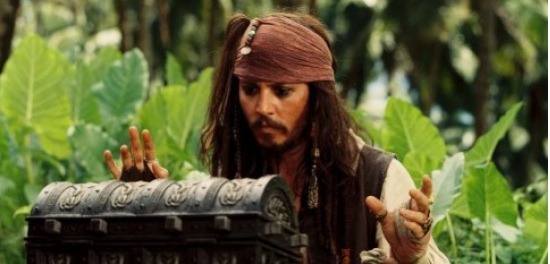 As you've probably heard by now, Dick Cook has been fired OR stepped down as Disney Chairman after working for the company for 38 years. The effects of this shocking move will be felt in the weeks to come, but we're starting to hear of some of the possible aftershocks.
For example, one of the reasons DreamWorks signed with Disney was because of Steven Speilberg's relationship with Cook. "Steven worships Dick," an insider told Nikki Finke,and now that he is no longer part of the company, Spielberg is "devastated."
But the more immediate aftershock is the now uncertain future of the Pirates of the Caribbean series.
Johnny Depp told to Los Angeles Times that he is both "shocked and very sad" to hear the news, which he learned directly from Cook in a personal phone call. Depp credits Cook with his working relationship with Walt Disney, saying that he would have never joined Pirates without Cook's constant wooing.
"He's instantly trustworthy. And you generally don't meet people at the studios you trust. He's a rare beast," Depp told the LA Times. "When things went a little sideways on the first 'Pirates' movie and others at the studio were less than enthusiastic about my interpretation of the character, Dick was there from the first moment. He trusted me."
And now that Cook is gone, how will this effect Depp's future with the mouse house?
"There's a fissure, a crack in my enthusiasm at the moment," Depp said. "It was all born in that office."
When asked about the announced fourth Pirates film, Pirates of the Caribbean: On Stranger Tides, Depp said while he has a potential deal in place, his ultimate involvement will now depend on "how good the script is" (which is his possible out), and that his passion for the project has been "severely dampened" by the news of Cook's departure from the studio.