Friday Night Shocker: Disney Chairman Dick Cook Fired After 38 Years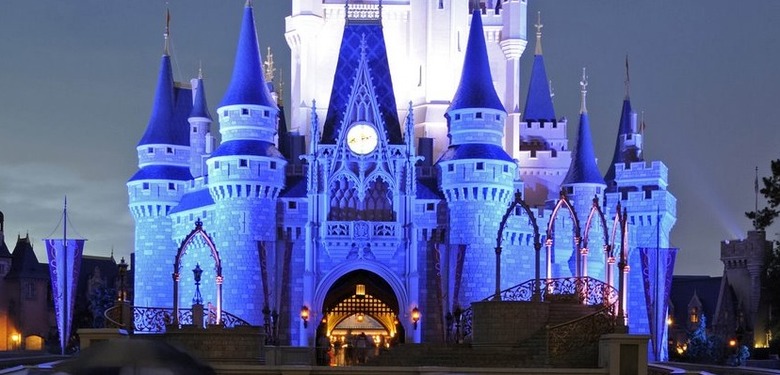 After three days of no significant news, it's crazy that the week's biggest event went down literally at five PM Pacific on a Friday night. Dick Cook, the popular chairman of Disney who's been working for the mouse house for the past 38 years (chairman for the last seven years), was fired tonight by CEO Robert Iger. Or did he leave? And, much more importantly, who will replace him?
THR reports that Cook left, and that report has become the Disney party line. "To wrap up my Disney experience in a neatly bundled statement is close to impossible," Cook said in a statement. "But what I will say is, during my time at the studio, we have achieved many industry and company milestones." Publicly, Iger has praised Cook today, but in the recent past he's blamed Cook and Walt Disney Studios for "disappointing returns" from the film division.
Nikki Finke paints a different picture, saying that Cook was fired. The reasoning? According to one of Finke's sources, "Iger has no reason to be happy with the label...Choices have been made that not only are unspectacular, but even poor. Not only have the movies lost money, which can happen to anybody, but they've also diminished the live action brand." Indeed, Disney's recent film releases have been a mixed bag, critically and financially. In a May conference call with analysts (PDF here), Tom Staggs, Disney's CFO, remarked, "Some of our key theatrical releases, including Bedtime Stories, Race to Witch Mountain, and Confessions of a Shopaholic performed below our expectations and well short of last year's slate, further dampening results." Iger, on that same conference call, referred to the movie studio's results as "disappointing."
Other independent sources have also told me Cook was let go rather unceremoniously. "He got blindsided by Iger. He never saw it coming," quotes Finke from an unnamed source. But she also reports that rumors of Iger firing Cook have floated in the past few months. Finke quotes another source about where things go from here: "I don't know who Iger thinks he can find who'll be able to come in there and already have relations with Spielberg, and Zemeckis, and Bruckheimer, and Lasseter, and Burton, like this guy had."
So, if it's not obvious, the question now is: who takes Cook's place? No successor was named. Two big names have floated to the top of the list: John Lasseter, currently head of Pixar and Disney Animation, and Kevin Feige, head of Marvel Studios. Between the two, Lasseter seems favored for the gig, which, to me, seems like an unfortunate thing. I'd rather have Lasseter directly overseeing Pixar and Disney Animation, which seems like the perfect position for him. But he's certainly worked hard enough, and is good enough, to take an expanded role in the company's machinery.
Meanwhile, what might be the best part of the events tonight? Finke ran her piece at 5pm PST. THR ran their piece on Cook 'leaving' at 5:54 PST. But at 5:15 PST Peter Bart at Variety ran a piece called 'Mouse maven remains cool, collected', basically evangelizing Iger and his work at Disney. Mentions of Dick Cook? Zero.