Never Sleep Again: The Elm Street Legacy Teaser Trailer And Details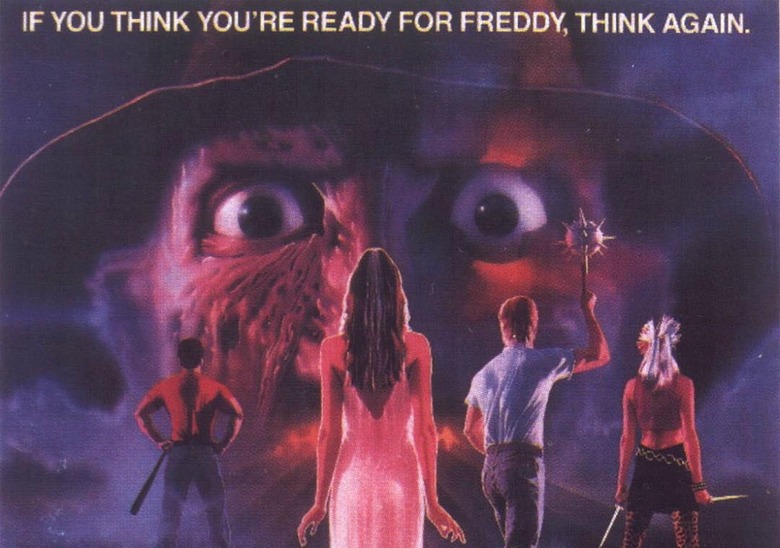 With Jackie Earl Hailey having officially declawed Robert Englund and become Freddy Krueger for a new and possibly even-more-horrific decade, an extensive documentary on the franchise, A Nightmare on Elm Street, and the series' tremendous contribution to horror is both relevant and overdue.
Thankfully, the director in charge of the task is Daniel Farrands, who previously helmed last year's thorough, appreciative, and online-press-friendly Friday the 13th doc, His Name Was Jason. Entitled Never Sleep Again: The Elm Street Legacy, and due for release in 2010, this time Farrands is directing alongside Andrew Kasch of Dread Central. Today coughs up a nice teaser trailer featuring series staple, Heather Langenkamp—who played Johnny Depp's gray-haired mourner, Nancy Thompson, in the '84 original and two sequels—offering boiler-room narration. No word on the full line-up of non-journo talent involved (Wes Craven et al), but judging by His Name Was Jason, there will be many faces and stories in the mix. A quick search on IMDB shows that a 2006 doc on ANOES had a similar title, so as to avoid any confusion.
According to STYD, the doc will attempt to live up to its title with two-discs and over four hours of bonus material. In fact, Langenkamp has produced and directed a doc of her own, not so quizzically entitled I Am Nancy, that will be included. Cool side note: the production company in charge of Never Sleep Again is called 1428 Films, a hat tip to the address of the iconic house where Nancy set boobie-traps and lured Fred Krueger to his first of many unsuccessful demises.
The actual house has become a landmark and tourist attraction of sorts in Los Angeles, California, located at 1428 North Genesee Avenue. Check out some pics here, including the forever-freaky staircase that Freddy turned to mush. If any of our readers were wondering, I wasn't invited to partake in the film—what gives?—even though I rocked a puffy-paint Fred Krueger t-shirt every other day in third grade with five pairs of Reebok Pumps. In the spirit of Halloween, I recently changed my twitter background to a pic of it, now butter thin and vintage to the max. Moreover, Peter recently asked on twitter whether real estate values on IRL Elm Streets dropped around the nation during the heyday of the franchise. The house on Genesee did in fact experience a lapse of residence due to this.
If you're interested in horror and Freddy, I wrote a surprisingly controversial essay comparing him, Jason Voorhees and Michael Myers, past, present and future, a while ago. My love of Elm Street runs double deep, and unlike the expectations I have for this doc, I remain extremely skeptical of Platinum Dunes putting their cold-gelled gloves on the franchise. Yeah, even with Jackie Earle Hailey as the pizza-faced serial killer.