Must Watch Interview: Up In The Air's Jason Reitman On The Telluride Gondola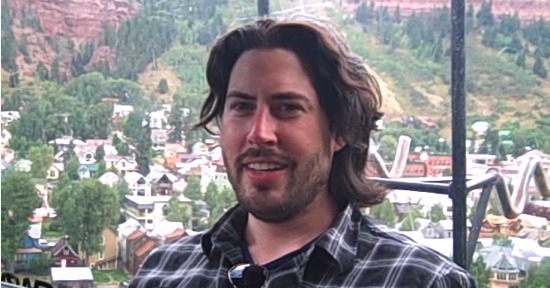 While at the Telluride Film Festival, I had the chance to talk to Academy Award-nominated director Jason Reitman about his new, and much buzzed about film, Up in the Air. I conducted the interview in conjunction with my friend Alex from FirstShowing, filmed "up in the air," (get it?) in a gondola traveling up and down the mountains of Telluride Colorado. This is probably the most unique interview I've ever been apart of, and it turned out pretty well. It's a definite must watch, even if you haven't seen the film (no spoilers are discussed). Watch the interview now embedded after the jump.
Reitman talks about a lot of different things over the course of the 23-minute interview: the pressure of being interviewed in front of the camera, his reaction to the first official public screening, the many differences from the book to the screen, why he considers this his most personal film, exploring his life questions on the big screen, why he is attracted to stories about family relationships, the backpack speech in Up in the Air, why it took six years to write, on why he produces films, Andrea Arnold and Fish Tank, his unique opening title sequences, the aerial photography in Up in the Air, the intricate details of traveling in the film, Jason's own traveling rituals, Casting Zach Galifianakis and Anna Kendrick, the underrated and under-seen indie film Rocket Science, an update on his upcoming projects: Bonzai Shadowhands, Pierre Pierre, and Labor Day, and Twittering about the filmmaking process.