Bruce Campbell: Next Spidey Shooting In January, Bigger Part For Him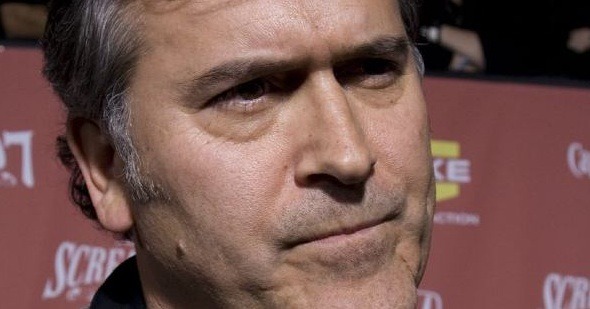 The world's most A-grade B-actor, Bruce Campbell, was stopped at the red carpet premiere of Cloudy With a Chance of Meatballs and pressed for details on the upcoming Spider-Man 4. Seeing as he's had a role in each of the three Sam Raimi Spidey pictures so far it wasn't too much of a stretch to assume he'd be on the call sheet for the next go around too. Not only did he confirm that, he also claimed a January start date for the project. But what could he reveal about his appearance in the film?
According to the info garnered by Access Hollywood, Campbell is expecting his role in the next film to be "a major part." Of course, they translated this in their headline to there being a "villainous role in the works" for the actor, despite the absolute lack of evidence to support this supposition.
It's just about possible that Campbell has been playing the same character in each of the films so far, one guy who just doesn't seem able to hold down a job. Explicitly revealing that could be a fun quirk. Or maybe they could hold that off until the fifth installment, already rumored to be at the basic planning stages.
Campbell's little roles in the series have turned out to be rather important to the overall narrative – from giving Spider-Man his "mask name" to creating serious tension in the Peter-MJ romance or, last time around, facilitating Peter's wedding proposal, if in a slightly embarrassing manner. Perhaps this kind of significance is all Campbell meant by major, and he knew he could pull a few legs and start a wave of speculation with his use of the term yet still justify it later? I wouldn't be surprised. But then, I wouldn't be surprised if his comment was based on nothing at all. What would surprise me, if pleasantly, would Bruce Campbell actually taking one of the lead roles in the film.
A whole host of talented writers have taken a pass at the Spider-Man 4 screenplay and Raimi swears that the lessons of part 3 have been learned (hopefully this means that Avi Arad has been chained up in the dungeon with Sean McNamara and their Robosapien) so I guess I'm back to full on optimism.