New DC Entertainment Prez: "Vertigo Is Of Great Interest To Me"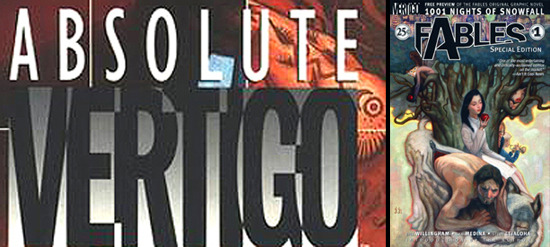 The new structure of DC Entertainment is one that promises good things for future movies based on DC titles. DCE president Diane Nelson has been one of the forces behind the direct to DVD label that has seen some great screen translations of classic DC characters. (The recent Green Lantern animation, for example, will be a standard against which the upcoming live-action film is judged.) And by calling back characters from producers that have done nothing with them (hello Joel Silver and Wonder Woman) we might actually see some forward momentum. Now Nelson has commented, vaguely, on her plans and possible approach.
DC has a rich library of characters and stories, and not just under the classic DC banner. The Vertigo comics line has already produced a project or two (like The Losers) and we may be seeing a lot more. Nelson tells MTV:
I will say that Vertigo is an area of great interest to me. It is even less well tapped than other parts of DC, and could potentially offer amazing stories for our future television video game, digital and consumer products businesses. I'll highlight that one, but it's no less or more important than any of the other parts of DC.
I've fallen away from reading comics on a regular basis, so I'm not going to offer up a speculative slate of titles. But books like Scalped seem like obvious targets, and I'd be shocked if Neil Gaiman hadn't had a recent conversation or two about his Death: The High Cost of Living film and possible Sandman adaptations. Wonder if this deal changes any of the approach to Preacher, which John August has been scripting? And does Joel Silver no longer have access to Swamp Thing, which he'd just talked about?
Nelson also says creators will be more involved from now on:
Geoff [Johns] and Marv [Wolfman] and Grant [Morrison], those three gentlemen were engaged to help advise on the feature slate even before this initiative. In fact, that's a great demonstration that this has been a long time coming—that this is not something we pulled together in the last five days, despite some commentary otherwise...Their involvement and the role between creators and those experts in our various content businesses who produce the—I'll call them "mass forms of entertainment," films television and so forth—that balance and collaboration is really important.