Geek Deal: The King Of Queens Complete Series For $94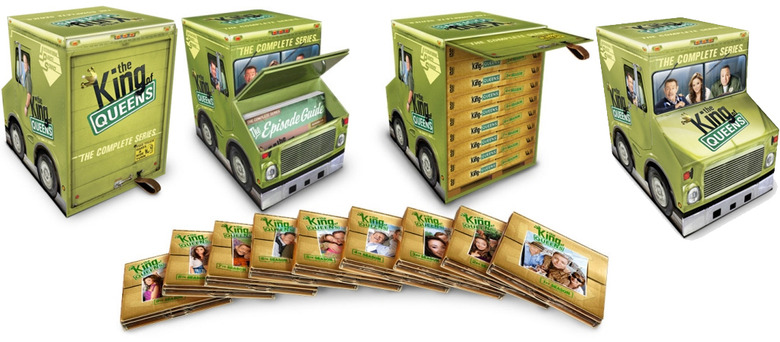 We may receive a commission on purchases made from links.
Amazon's week of TV on DVD Gold Box Deals continues with The King of Queens Complete Series DVD set for $93.99, 60% off the $233 msrp.  This set comes in a limited time only fantastic cardboard IPS delivery truck. The retractable truck door opens to reveal all nine seasons. The hood lifts up to reveal a 90 page episode guide. This set contains all 207 episodes on 26 discs + 1 special features bonus disc. Special Features include a Series Retrospective, Thanks to the Fans, 200th Episode Celebration, The Writers of King of Queens, Character Profiles, and a 90 Page Episode Guide with Complete Synopses for Every Show.