Richard Curtis Writing Low-Budget Time Travel Film As Well As Dr. Who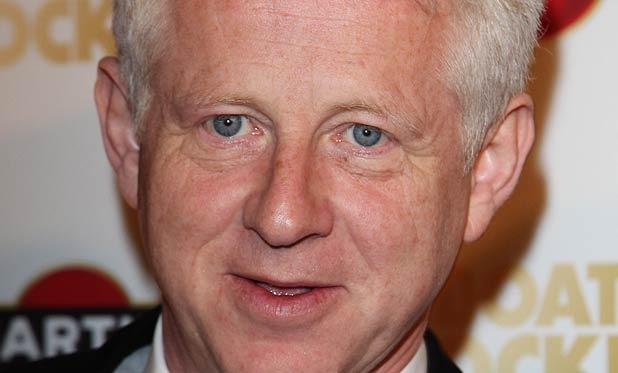 Rom-com superemo Richard Curtis has been discussing the various projects on his plate, and none of them have been pitched as romantic comedies. That's not to say one or two of them won't be – they just haven't been touted as such... so far. As well as an episode of Dr. Who (which is under new management with Tintin co-writer Stephen Moffat now in the driver's seat and an installment scripted by Neil Gaiman coming along too), Curtis is also working on another time travel project. Full quotes after the break.
Now, while these snippets of what Curtis had to say for himself originated in the spectacularly unreliable UK tabloid The Sun, the BBC have since gone to Curtis' agent for confirmation. For once, Murdoch's rag weren't just making things up as they went along.
Of Who, he said:
There will be a monster. And a famous historical figure will battle the monster.
Which isn't much, but Whovians promptly went crazy speculating about which historical figure it might be. Of his other projects, he said:
I am very interested in time travel for some reason or other. I am writing a film about it but on a low budget with no spectacular special effects. Maybe it's a desire to get out of being old. Sometimes you do just love the idea that you could go back in time and change things.
I might have one more sit-com in me before I die.
I hope the malaria film will be entertaining but also make the point that this is something we should do something about.
I heard Curtis discuss his plans for a film about malaria on the BBC's Front Row programme around the time that his last picture The Boat that Rocked hit UK cinemas. Of all of his projects I guess it is the one I'm most interested to see, though a time travel film that eschews FX for high calibre character, comedy and plotting certainly has me sitting up and paying attention too.