Oliver Stone Talks Wall Street 2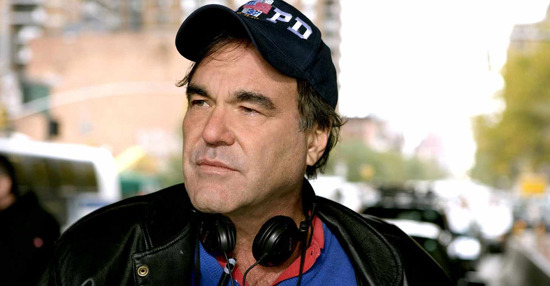 In the history of misunderstood movies, one that stands tall is Oliver Stone's original Wall Street. The 1987 film was not even thinly veiled in its contempt of money players like Gordon Gekko, played by Michael Douglas. Yet to this day Stone still meets people on the street who quote Gekko's lines ("Greed...is good") and claim that the movie, and Gekko's character in particular, pushed them into a career on the real Wall Street. "There's an absurdity to it," Douglas told the New York Times, which also spoke with Stone about the reasons for finally making a sequel on the eve of the shoot for Wall Street 2: Money Never Sleeps, which will reunite Stone and Douglas after 23 years.
Wall Street is one of Stone's best movies, precisely because Gekko is such a seductive character. Until his protege Bud Fox (Charlie Sheen, who will cameo in the new film) realizes the truth about the big deal he's brokering between Gekko and a small airline, the money flowing into his pockets seems so easy, so legit and harmless. The film is a morality play with a heavy father/son theme as Gekko threatens to upstage Fox's hard-working, blue-collar father. As a morality play, the redemption of Fox played a big part. (That's one bit the would-be financiers seem to miss.) Now, with the financial landscape infinitely more complex than it was 22 years ago, Gordon Gekko may have his chance at redemption, too.
When last we saw Gekko, he was presumably about to be jailed for insider trading. "When Gekko comes out of prison in the beginning of this movie, he essentially has to redefine himself, redefine his character," Mr. Stone tells the New York Times. "He's looking for that second chance." He'll face off against Josh Brolin as the "arch-villain", Brighton James, "the head of a fictional investment bank."
But while there is a new young (possible) protege character, played by Shia LaBeouf, as Stone discusses the film it sounds like the banking system will be the biggest new character. " It's a relatively complex story," he says, "and we're trying to do justice to the new Wall Street." The new film will skip the stock market trading floor, which in 1987, before internet stock trading made the system available and comprehensible to everyone, was foreign territory. Now the action will happen in the Federal Reserve building. "In the original '87 movie there was no Federal Reserve, we didn't get into that," says Stone. "But now the world has changed radically. This is part of the bulwark of the system." And the greed is still there; it's almost like the first movie never happened. "I thought those days were going to come to an end. The excess."
Wall Street 2:  Money Never Sleeps begins filming in New York today.