Up In The Air Confirmed For December 4th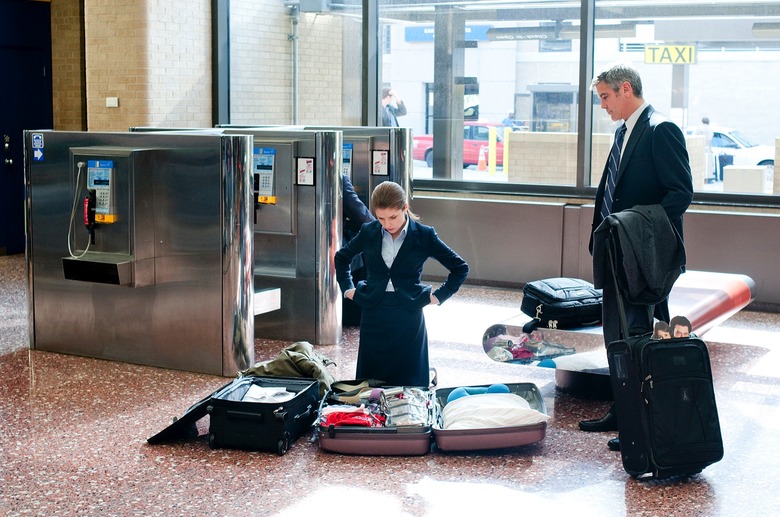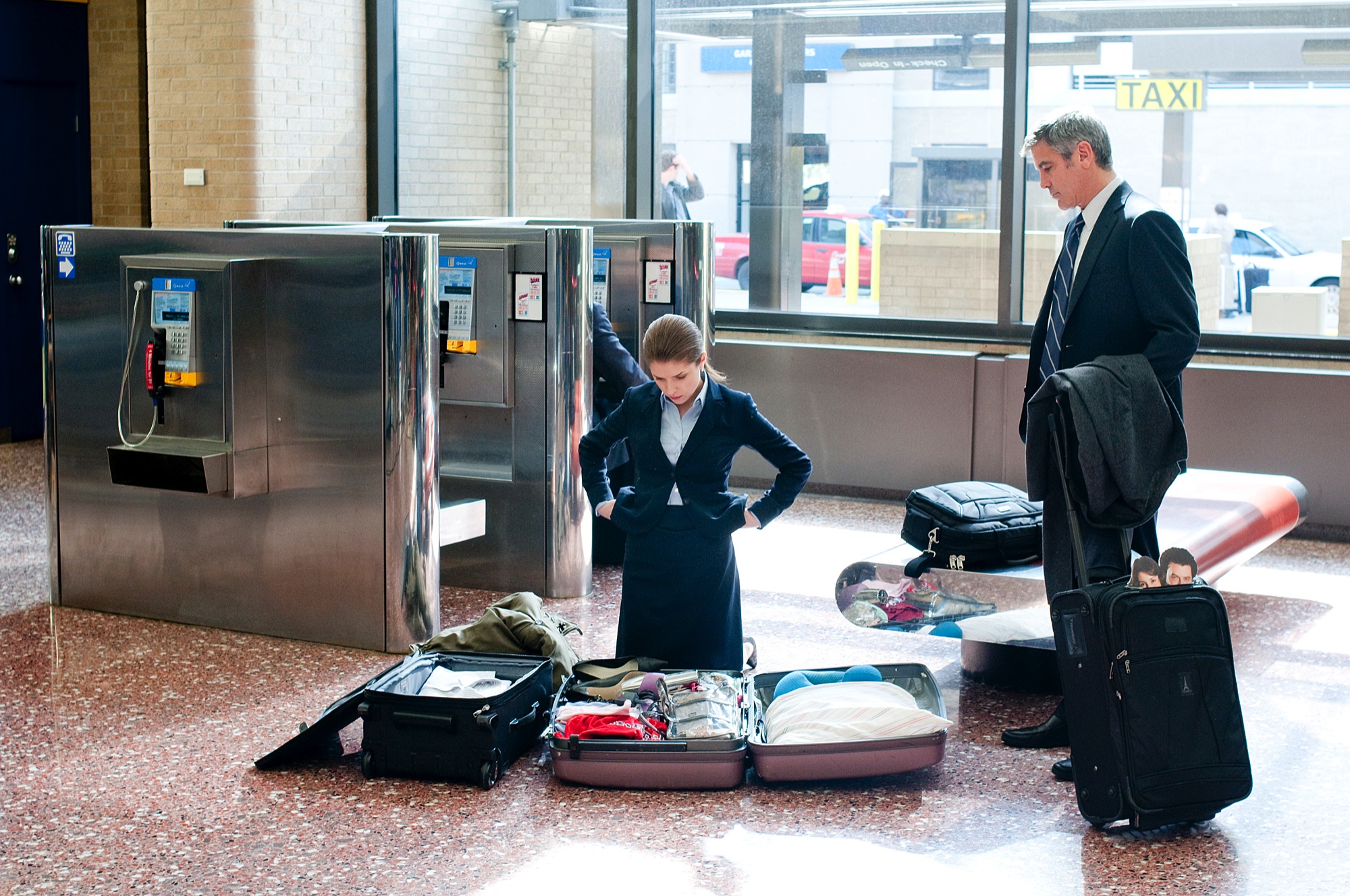 When the theatrical one-sheet posters were released for Jason Reitman's new film Up in the Air, it featured the vague release date "Arriving Soon" even though Paramount has been floating a slot of "December TBA" in press information. There had been rumors that PAramount was going to wait to hear the audience reception before officially announcing a date — a date that would put the film smack dab in the middle of award season. We now have an official confirmation that the film will hit theaters domestically on December 4th 2009. Check out the full list of release dates for international territories after the jump.
Also, it appears the rumors might be true and the film will have a sneak preview at Telluride before the scheduled premiere at the Toronto International Film Festival next week. Reitman posted a photo on Twitter of the sign in downtown Telluride, with the text "Yeah, I'm Here".
04 Dec 09
Argentina
04 Feb 10
Brazil
05 Feb 10
Chile
04 Feb 10
Colombia
05 Feb 10
Mexico
05 Feb 10
Panama
05 Feb 10
Peru
04 Feb 10
Venezuela
05 Feb 10
Egypt
17 Feb 10
Israel
14 Jan 10
Lebanon
04 Feb 10
South Africa
26 Feb 10
United Arab Emirates
04 Feb 10
Australia
14 Jan 10
Hong Kong
04 Feb 10
India
12 Feb 10
Indonesia
05 Mar 10
Japan
20 Feb 10
Korea
11 Feb 10
Singapore
25 Feb 10
Malaysia
25 Feb 10
New Zealand
07 Jan 10
Philippines
03 Mar 10
Taiwan
27 Feb 10
Thailand
18 Feb 10
Austria
29 Jan 10
Belgium
13 Jan 10
Croatia
11 Feb 10
Cyprus
12 Feb 10
Czech Republic / Slovakia
11 Mar 10
Denmark
29 Jan 10
Finland
19 Mar 10
France
13 Jan 10
Germany
28 Jan 10
Greece
11 Feb 10
Hungary
12 Mar 10
Iceland
26 Feb 10
Ireland
15 Jan 10
Italy
15 Jan 10
Netherlands
14 Jan 10
Norway
15 Jan 10
Poland
26 Feb 10
Portugal
11 Feb 10
Romania
05 Feb 10
Russia
14 Jan 10
Serbia & Montenegro
25 Feb 10
Slovenia
25 Feb 10
Spain
08 Jan 10
Sweden
08 Jan 10
Switzerland-French
13 Jan 10
Switzerland-German
28 Jan 10
Turkey
26 Feb 10
United Kingdom
15 Jan 10