Telluride Video Blog: Day 1 - The Arrival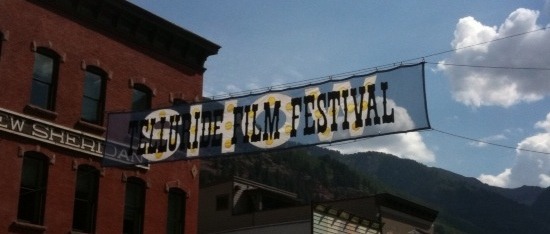 Two plane rides and a two and a half hour car ride later, I'm in Telluride Colorado for the 36th Telluride Film Festival. I attempted to record a video blog on the car ride, but it became too dark too fast. So I instead recorded an introductory video blog on the gondola which takes us over the mountain and into downtown Telluride. Alex from FirstShowing joined me to provide a very simle overview as to what to expect. You also get a glimpse of my fear of heights, and an explanation of "the festival beard," (partly inspired by Darren Aronofsky).
I'll be recording video blogs throughout the festival, giving you some thoughts on the films playing at this year's festival, and insight into the experience. I'll also be trying to get other critics and filmmakers in front of the camera to join in on the fun. Who knows what will happen.