New Movie Posters: Bad Lieutenant, Where The Wild Things Are, 2012, Fantastic Mr. Fox

Hey guys, I'm in a little coffee shop in Telluride center, and I thought I'd do a quick post before my festival adventure gets started. A bunch of new movie posters have hit the interwebs today, including: Bad Lieutenant, Where The Wild Things Are, 2012 and Fantastic Mr. Fox. Head after the jump to check them out.
Click on any of the cropped poster images below to see the full size poster in higher resolution on the source website.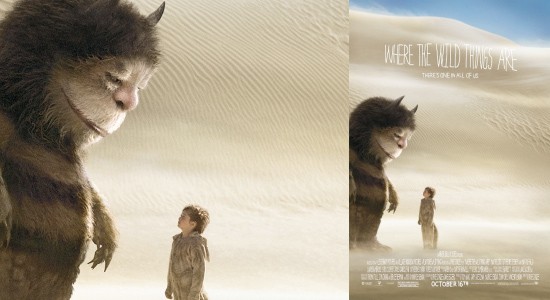 Innovative director Spike Jonze collaborates with celebrated author Maurice Sendak to bring one of the most beloved books of all time to the big screen in "Where the Wild Things Are," a classic story about childhood and the places we go to figure out the world we live in. The film tells the story of Max, a rambunctious and sensitive boy who feels misunderstood at home and escapes to where the Wild Things are. Max lands on an island where he meets mysterious and strange creatures whose emotions are as wild and unpredictable as their actions. The Wild Things desperately long for a leader to guide them, just as Max longs for a kingdom to rule. When Max is crowned king, he promises to create a place where everyone will be happy. Max soon finds, though, that ruling his kingdom is not so easy and his relationships there prove to be more complicated than he originally thought.
In Werner Herzog's new film "The Bad Lieutenant: Port Of Call New Orleans," Nicolas Cage plays a rogue detective who is as devoted to his job as he is at scoring drugs — while playing fast and loose with the law. He wields his badge as often as he wields his gun in order to get his way. In the aftermath of Hurricane Katrina he becomes a high-functioning addict who is a deeply intuitive, fearless detective reigning over the beautiful ruins of New Orleans with authority and abandon. Complicating his tumultuous life is the prostitute he loves (played by Eva Mendes). Together they descend into their own world marked by desire, compulsion, and conscience. The result is a singular masterpiece of filmmaking: equally sad and manically humorous.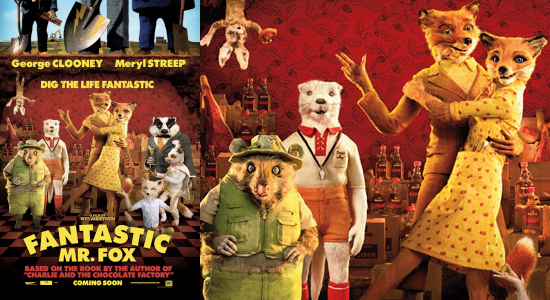 FANTASTIC MR. FOX is visionary director Wes Anderson's first animated film, utilizing classic handmade stop motion techniques to tell the story of the best selling children's book by Roald Dahl (author of Charlie and the Chocolate Factory and James and the Giant Peach). Mr and Mrs Fox (Clooney and Streep) live an idyllic home life with their son Ash (Schwartzman) and visiting young nephew Kristopherson (Eric Anderson). But after 12 years, the bucolic existence proves too much for Mr Fox's wild animal instincts. Soon he slips back into his old ways as a sneaky chicken thief and in doing so, endangers not only his beloved family, but the whole animal community. Trapped underground and with not enough food to go around, the animals band together to fight against the evil Farmers – Boggis, Bunce and Bean – who are determined to capture the audacious, fantastic Mr Fox at any cost.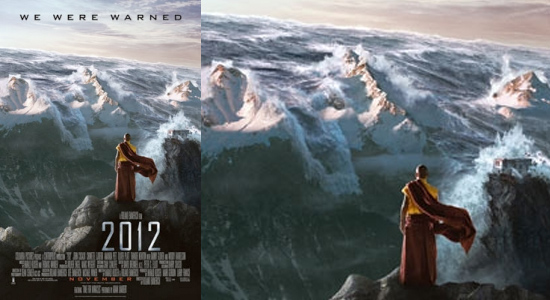 Never before has a date in history been so significant to so many cultures, so many religions, scientists, and governments. 2012 is an epic adventure about a global cataclysm that brings an end to the world and tells of the heroic struggle of the survivors.