New Set Photo: The Adventures Of Tintin: The Secret Of The Unicorn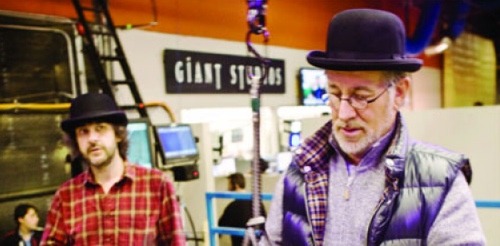 The Spanish movie website Estrenos deCine has posted yet another behind the scenes photo of Peter Jackson and Steven Spielberg together on the set of The Adventures of Tintin: The Secret of the Unicorn. Apparently it appeared in Empire Magazine a couple months back as well, but this is the first time I've seen it online. Check out the full photo after the jump.
There are two notable things about this photo: First of all, Spielberg and Jackson are wearing bowler hats, which it appears they have done throughout the shoot as this is not the first image with the hats. Also, Spielberg has some crazy device in his hand which allows him to travel through time and kill little children without us knowing... either that or its some kind of rig which allows him to view the virtual world which will be created by the performance capture. Something like that.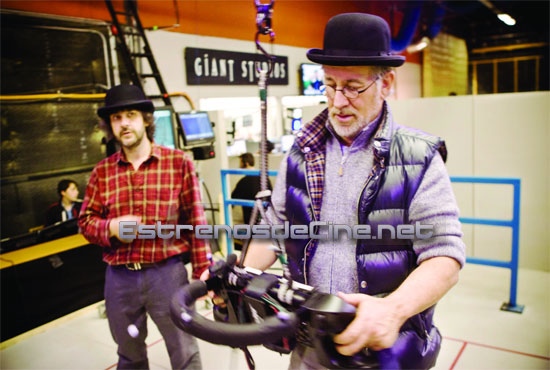 The Adventures of Tintin: The Secret of the Unicorn is currently scheduled for release in the U.S. on December 23rd, 2011.