Mother News: Bong Joon-Ho's Film Gets Distro, Rebecca De Mornay Joins Horror Cast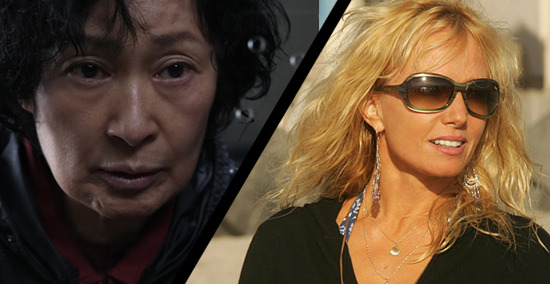 Because there's a lot of other stuff coming down the wire toady, I'm going to unceremoniously squish together two pieces of news here that are only tangentially related by title.
First, the Bong Joon-ho film Mother that played so well at Cannes and will soon be hitting TIFF now has distribution in the US. Variety reports Magnolia will be bringing the picture to the States; the company previously distributed his film The Host. Magnolia also picked up rights to Barking Dogs Never Bite, Bong's debut film from 2000, which never got a proper US release. Mother will hit screens in early 201o. Ideal timing, since the movie is Korea's entry for Best Foreign Film Oscar this year.
After the break, news about that Mother's Day remake/reimagining directed by Saw's Darren Bousman.
We've reported a couple times on the casting of Darren Bousman's remake of the old Troma film Mother's Day. Quite a few decent names have joined the cast (Jaime King, Shawn Ashmore, Briana Evigan, Alexa Vega, Matt O'Leary and Deborah Ann Woll) and now they've got a mom: Rebecca De Mornay. She's now the head of a family that returns to their old home, repossessed and now in the hands of new owners. The plot of the new film is considerably different from the original which, to be fair, isn't really a good movie at all. Rather than a grindhouse slasher, it's now styled as a psychological thriller.
Audiences always grouse about remakes of films they like. So one like this should be candy — it's a totally altered take on a film that is mainly remembered as a fun late-night entertainment by the core horror crowd. The film begins shooting next week in Winnipeg, with an eye on a May 2010 release, just in time for the Hallmark holiday.