Nicolas Cage To Star In 3D Action Revenge Movie Drive Angry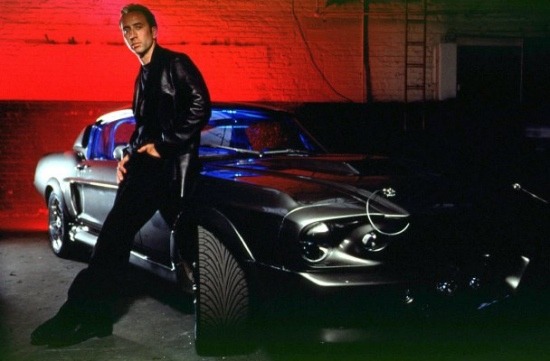 Nicolas Cage has caught the 3D fever and has signed on to star in a revenge action film titled Drive Angry , to be directed by the helmer of My Bloody Valentine 3D.
Patrick Lussier will direct based on a screenplay he co-wrote with his Bloody Valentine writing partner Todd Farmer for Nu Image/Millenium Films. The story is definitely R-Rated, an enraged man who is out for revenge, chasing the people who killed his daughter and kidnapped her baby. According to THR, "the vendetta/rescue spins out of control as the chase gets bloodier by the mile, leaving bodies strewn along the highway." The film will go into production in April in Shreveport, Louisiana, where Nu Image has a brand new $10 million studio.
Lussier got his start in Hollywood as an editor on Wes Craven horror films like New Nightmare (Nightmare on Elm Street 7), the Scream trilogy, Mimic, and Halloween H20. He made his feature directorial debut with Dracula 2000, and followed up with the series' two direct-to-video sequels. The interesting part is that he went on to direct My Bloody Valentine 3D, which made some big money for an R-Rated horror film (which some credited to the 3D), and was praised as a fun ride by horror fanatics. And of course, he's also developing another 3D horror film, called Condition Dead 3D.
Lussier has become a 3D propagandist, once telling the LA Times that the 3-D format is "more than a fad," and that "you could do My Dinner With Andre in 3-D and it would be incredibly compelling." Agree with that statement or not (for the record, I do not), I have to admit that I love the fun gimmicky 3D movie every once in a while. Yes, hopefully Hollywood restrains from the practice, but the idea of a revenge action car film in 3D starring the incredibly over-the-top and cheesy Nicolas Cage sounds like it will be more than worth my $10.