Cool Stuff: James Goodridge's Unused Inglourious Basterds Poster Art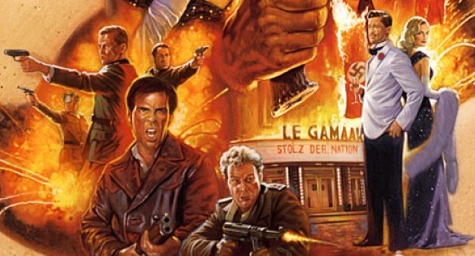 The art of painted poster art is dying. I think back to all the wonderful movies from my childhood, and every one of them was majestic. I can remember such beautiful art by Drew Struzan, Frank McCarthy, Bill Gold, Jack David, Richard Amsel, Tom Jung, Bob Peak and others. And I don't mean to sound all, "back in my day everything was better..." but the age of photoshop and floating heads has made the art of movie posters a lot less interesting to me. When a beautifully hand-crafted poster comes along, we celebrate it. In the past couple years, Drew Struzan has created some great art for Hellboy II and Indiana Jones and the Kingdom of the Crystal Skull, and featured many other artists in past editions of Cool Stuff.
Today I bring you a poster I've been meaning to feature for a couple weeks now – a poster that illustrator James Goodridge put together for Quentin Tarantino's Inglourious Basterds, which was obviously never used (hence the lack of logo, and usual billing titles). Of course, The Weinstein Co opted to stick Brad Pitt on the poster with the tagline "Brad Pitt is a Basterd" a smarter bet to attract more ticket sales. But this is wonderful art, and I hope they use it in the special edition release of the movie on DVD/Blu-ray.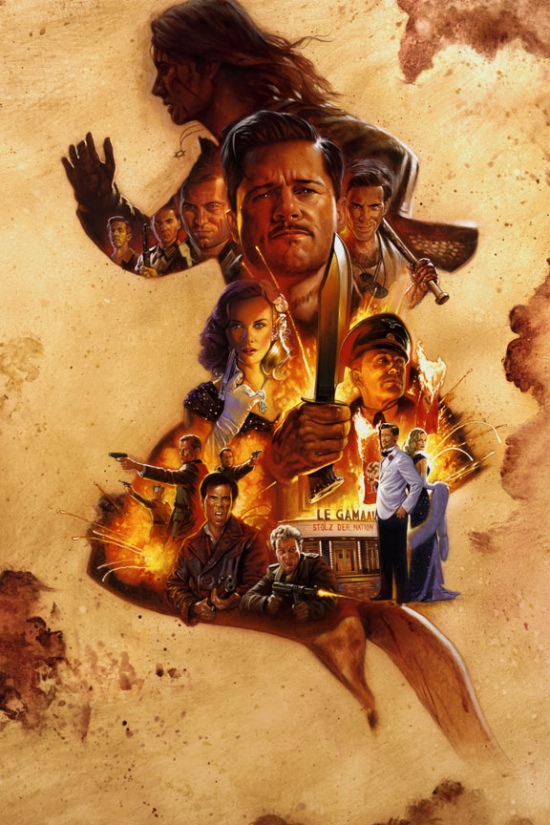 Thanks to Posterwire for finding this gem. Head over to their site to read an interview with the artist. Or head on over to Goodridge's website, aptly titled IllustrationLives.com, for more of his artwork.
Cool Stuff is a daily feature of slashfilm.com. Know of any geekarific creations or cool products which should be featured on Cool Stuff? E-Mail us at orfilms@gmail.com.