What Is Spike Jonze's 'Secret Robot Short'?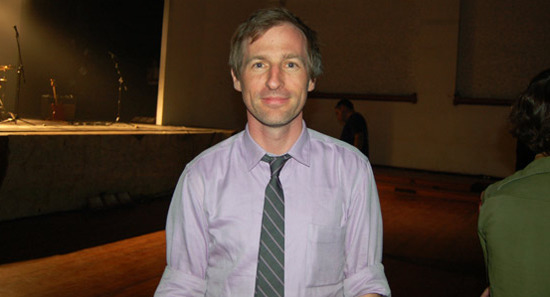 When I see a post on the Spike Jonze blog We Love You So saying that he's currently shooting a 'top secret robot-related short film' I get pretty damn excited. I've done a little digging this afternoon and this is all the info I can really find about the project. What the hell is Jonze making now? Is this an actual new short film? A music video? Check it out after the jump.
Graham, one of the blog's primary writers, mentions visiting the set of the short with artist Dallas Clayton. We don't get much about the robots from his write-up, as the stuff they saw being prepared and filmed primarily consisted of a warehouse show by the invented rock band The Lost Trees. Photos on the entry show a few show-related things, like the 'handmade' flyer for the gig being filmed, and shots of the band on stage. The upshot there is that it seems like this will actually be a real short film, rather than a music video.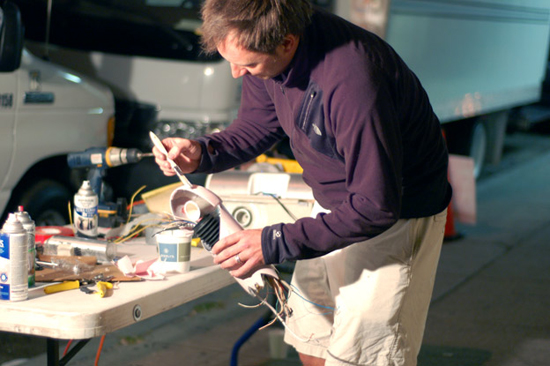 But there is one shot that is fairly suggestive (see it right above), in which a technician is painting what seems to be a broken robot arm. It looks like a kind of old-school cinema robot from the little glimpse — black flexible piping, curved white surface, very theatrically jagged broken end. The robots do come into play at the rock show. As the post says, "we returned to the set and found "The Rec Center" now occupied by a couple of radical robots adrift in a roaring sea of extras feigning their fandom for The Lost Trees."
The short will premiere in November; I assume we'll be hearing more about it before that. I'll admit it: after seeing what he's done with Where the Wild Things Are, I'm more excited about this than I might otherwise have been.