Steven Spielberg To Develop Unpublished Michael Crichton Pirate Movie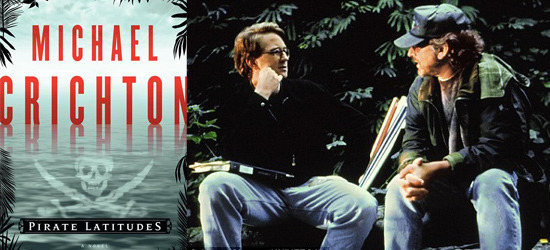 We may receive a commission on purchases made from links.
What if I told you that Michael Crichton wrote a novel before he died, that has yet to be published? What if I told you that Steven Spielberg, director of Jurassic Park, was developing a big screen adaptation of Crichton's unpublished novel?
USA Today reports that Spielberg has hired David Koepp, screenwriter of Jurassic Park, to write a big screen adaptation of Crichton's Pirate Latitudes. Spielberg plans to produce the film, and is considering directing. Steven has apparently always wanted to direct his own pirate film, and this might be his chance. Spielberg offered the following quote:
"Michael wrote a real page-turner that already seems suited for the big screen," Spielberg said of Pirate Latitudes. "Michael and I have had almost two decades of solid collaborations. Whenever I made a film from a Michael Crichton book or screenplay, I knew I was in good hands. Michael felt the same, and we like to think he still does."
The 320-page book, which is set for release on November 24th 2009 (currently available for preorder on Amazon for $18.47), was discovered among Crichton's files after his passing last fall. The story is set off the coast of Jamaica in 1665 and is described as "an adventure tale unlike anything Crichton readers have seen before."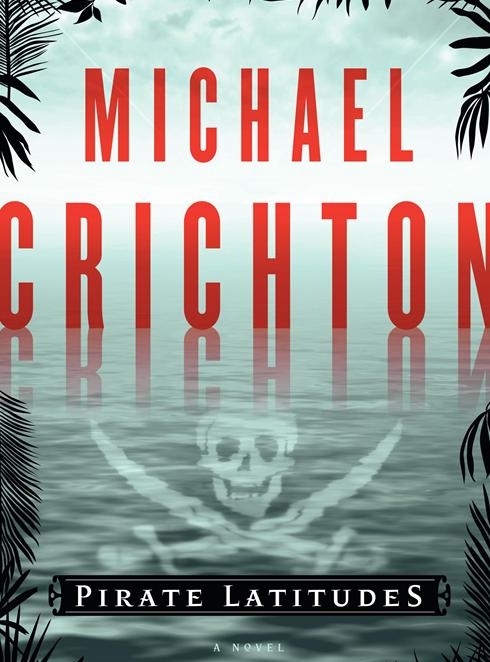 What's it about? Here is the official plot synopsis from the book:
The Caribbean, 1665. A remote colony of the English crown, the island of Jamaica holds out against the vast supremacy of the Spanish empire. Devoid of London's luxuries, Port Royal, its capital, is a cutthroat town of taverns, grog shops, and bawdy houses. In this steamy climate, life can end swiftly by dysentery — or dagger. But for a daring soul like Captain Edward Hunter, this wild outpost in the New World can also lead to great fortune, if he abides by the island's code. In the name of His Majesty King Charles II of England, gold in Spanish hands is gold for the taking and the law of the land rests with those ruthless enough to make it.Word in port is that the Spanish galleon El Trinidad, fresh from New Spain, is awaiting repairs in nearby Matanceros. Heavily fortified, the impregnable Spanish harbor is guarded by the bloodthirsty Cazalla, a favorite commander of King Philip IV. With the Jamaican governor's backing, Hunter assembles a crew of ruffians to infiltrate the enemy island and commandeer the galleon and its fortune in Spanish gold. The raid is as perilous as the bloodiest tales of Matanceros legend, and Hunter will lose more than one man before he makes it onto the island's shores, where dense jungle and the firepower of Spanish infantry stand between him and the treasure.With the help of his cunning band, Hunter hijacks El Trinidad and escapes the deadly clutches of Cazalla, leaving plenty of carnage in his wake. But the danger — and adventure — are only just beginning. . .
While Disney's Pirates of the Caribbean series might have brought the concept of Pirates back into the mainstream, this story/film promises to be a more realistic take.