The Princess And The Frog Featurette: "Conjuring The Villain"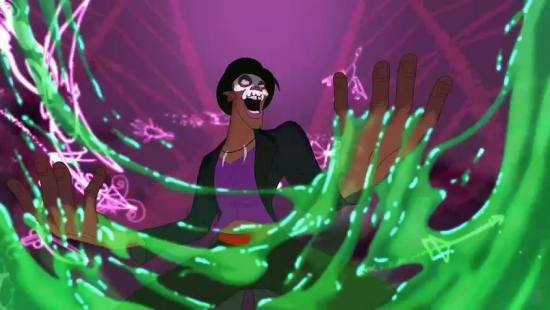 Walt Disney Animation Studios has provided CartoonBrew with an exclusive behind-the-scenes featurette for The Princess and the Frog titled "Conjuring the Villain".
In the video, supervising animator Bruce Smith (Bebe's Kids, The Proud Family) discusses the character of Dr. Facilier, the villain of the film, and how voice actor Keith David influences the animators work and the character's performance. David is shown performing and being directed by John Musker and Ron Clements. There are also some brief bits of pencil tests and color footage.
I'm really hoping to love this film but the voodoo doctor character is one of a few things which has me unsure. Watch the video embedded after the jump.
via: DisneyBlog