Geek Deal: Shaun Of The Dead And Hot Fuzz On Blu-Ray A Month Early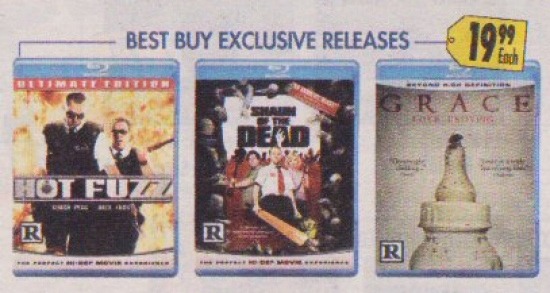 Shaun of the Dead and Hot Fuzz will finally be released domestically on Blu-Ray on September 22nd, but I learned on Twitter tonight (via Scott Weinberg) that you can buy both films on Blu-Ray a whole month early, starting tomorrow. The indie horror flick Grace is also available a few weeks early as well.
Apparently Universal gave Best Buy a month exclusive of the Edgar Wright Blu-rays. And while I usually don't go for this exclusive corporate BS, and I don't really consider this a deal (you can buy both Shaun and Fuzz on Amazon for about a dollar cheaper), I know a lot of people out there that would probably be interested in picking these films up a month early.