The Last Airbender Trailer For Christmas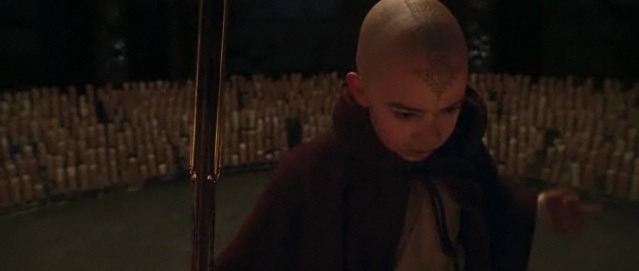 For those of you curious about when you might possibly see a full trailer for M Night. Shyamalan's big screen adaptation of The Last Airbender, we now have an answer.
Producer Frank Marshall has revealed on Twitter that the full trailer will be released in time for Christmas.
For those of you wondering about LAST AIRBENDER, all is well in post and we r working on a trailer for Xmas...
But which film will it be attached to? Paramount is releasing Peter Jackson's adaptation of The Lovely Bones on December 11th, but that film doesn't seem like a good tonal fit. It would be funny but fitting if Paramount released the trailer on December 18th, in front of prints of James Cameron's Avatar. For those who don't get the joke, the original title of the cartoon that Last Airbender is based on was titled "Avatar". Another possibility would be on December 25th, with Warner Bros/Guy Ritchie's Sherlock Holmes.Marshall also revealed on Twitter that post production on the film is being done locally in Night's hometown, Philadelphia.