IMDB's The Top Rated Films Of The New Millennium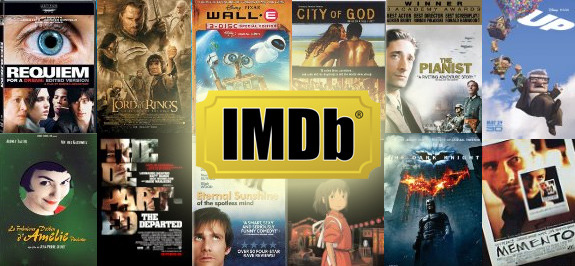 The Internet Movie Database have announced The Top Rated Films of the New Millennium, looking at the 15 films made since 2000 that IMDb users have rated as the best of the new millennium. Usually people are quick to write off the IMDb user ratings as fanboy controlled, but I was surprised to four foreign and three animated films on the list, films from Darren Aronofsky and Michel Gondry, in addition to the expected trilogy and comic book heros. Check out the full list after the jump.
Discuss: Forget the order of titles, as we could argue about that for a year... Which films shouldn't have made it, and which films should be on the list, but aren't?
15. Requiem for a Dream (2000)
14. Eternal Sunshine of the Spotless Mind (2004)
13. Spirited Away (2001)
12. The Pianist (2002)
11. The Lives of Others (2006)
10. The Departed (2006)
9. Amélie (2001)
8. Wall-E (2008)
7. The Lord of the Rings: The Two Towers (2002)
6. Memento (2000)
5. Up (2009)
4. The Lord of the Rings: The Fellowship of the Ring (2001)
3. City of God (2002)
2. The Lord of the Rings: The Return of the King (2003)
1. The Dark Knight (2008)
via: MTV