Lionsgate Planning Dirty Dancing Remake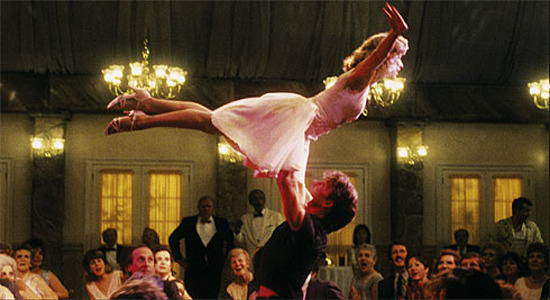 Just a day after Lionsgate generated some goodwill by picking up the fanboy favorite Kick-Ass, the studio is now alienating a different fanbase entirely by announcing a remake of Dirty Dancing. There's not a lot of info on the project, which was vaguely announced by a tweet from Production Weekly. That said Julia Dahl (Uptown Girls writer, West Wing writer/story editor) is writing the new script. I can just shrug this one off, but I'm sure it's going to piss off someone. Plenty of someones, more likely.
It's easy to see why Lionsgate might want to remake the film. The original had a $6m budget and a $214m global return. It's one of the more successful and surprising sleeper hits in movie history. But the 2004 sequel Dirty Dancing: Havana Nights, featuring Diego Luna, proved that the name alone isn't enough to sell a picture; that earned only $28m worldwide and cost $25m. The idea that the sequel was just shamelessly cashing in on the name of the original likely kept people away, so what's to stop that happening with the remake? Lionsgate is likely banking on the fact that the stage version is doing very good business in several cities. But it's easier to look at a stage adaptation as its own thing, and as an event, rather than as a weird and crass cash-in. (Or so I believe; I don't have any interest in ever seeing the stage adaptation of most films.)
And who gets cast? The original launched Patrick Swayze as a star, and when casting the remake the inevitable impulse is going to be to find someone who could be a breakout figure like that, rather than just casting appropriately for the part. I don't know anything about the stars of the stage version, but since stage musicals are considerably different beasts than movies, it isn't super-likely that the cast could just bounce over to the screen.