Robin Williams To Record His Happy Feet 2 Role In January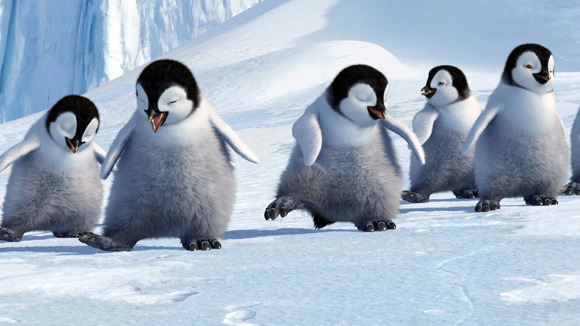 According to a new story on Sci-Fi wire, George Miller is currently recording voices for Happy Feet 2 with Robin Williams set to record his role in January. Possibly roles plural, in fact, as he had a few characters to take care of in the first film.
George Miller's original Happy Feet is something of a "best kept secret", really. I'm not promising you'll like it but chances are, if you haven't seen it then you very possibly don't really know what it's like at all. The trailer definitely suggests an entirely different animal than the film ultimately provides (well, not literally, both are positively stuffed with penguins) and there's a last act surprise that divided audiences with the sharp polarity normally associated with Marmite.
If I drew up a shortlist of films from the last ten years that I'd really like to see get a sequel, however, Happy Feet would definitely be on it. And, no, that's not because I want more of the same but because I can only imagine what kind of strange odyssey Miller could have in store for next time. His own Babe follow up, the misunderestimated Pig in the City, proved how just surprising his approach to serial franchises could be. That one was one heck of a curveball from left field.
Good then, that those rumors of a Happy Feet follow up were almost as persistent as those promises of a 4th Mad Max film. And it seems that both series are moving ahead, so good times for the Miller hardcore.
Williams will be flown out to Miller's studios in Australia, which suggests the director will have a large degree of personal control of the film, or at least a friendly home base in which he can incubate it. Who knows what that weird egg will contain when it hatches. I'm hoping that the premise for Happy Feet 2 goes far beyond even my least logical, most hairbrained fantasy.