Marvel Concept Art Might Hint At Whiplash's Mark II Suit In Iron Man 2?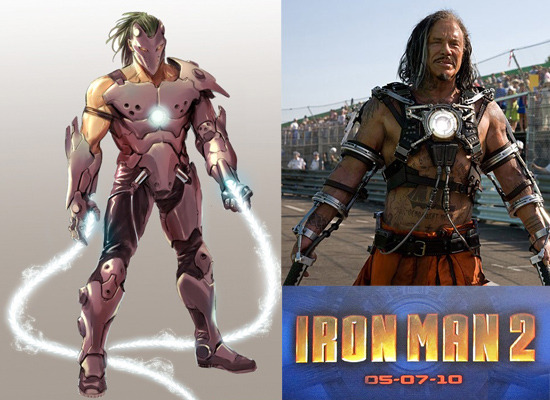 We all know by now that the first officially released photo of Mickey Rourke as Whiplash in Iron Man 2 is probably only the villain's Mark I suit. At Comic-Con, we got a chance to see Rourke in action at the racetrack, but nothing more than that. What will the big screen version of Whiplash really look like?
Marko Djurdjevic created a new concept design for the Whiplash character for the upcoming Marvel Comics four issue miniseries Iron Man vs. Whiplash. Marvel.com has released the first image of the new character design. For a larger look at Whiplash's new design, hit the jump. Could this design hint at what we might possibly expect on the big screen come May 2010?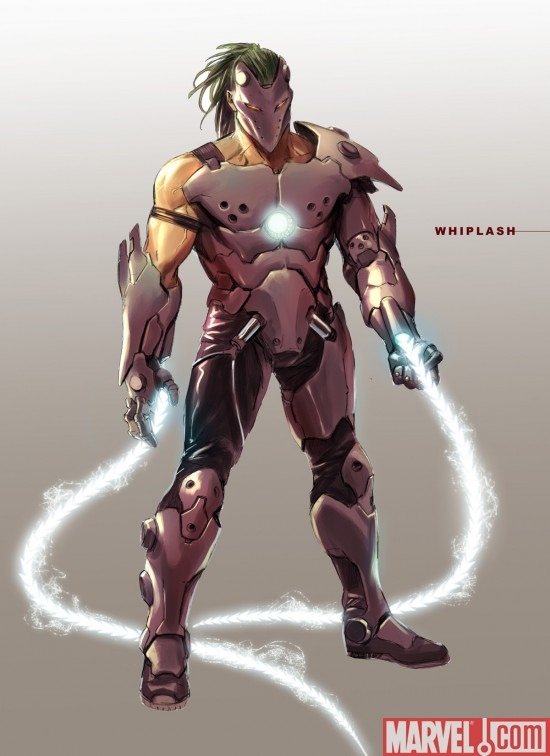 via: Cinematical