Mike Nichols Adapting Patricia Highsmith's Deep Water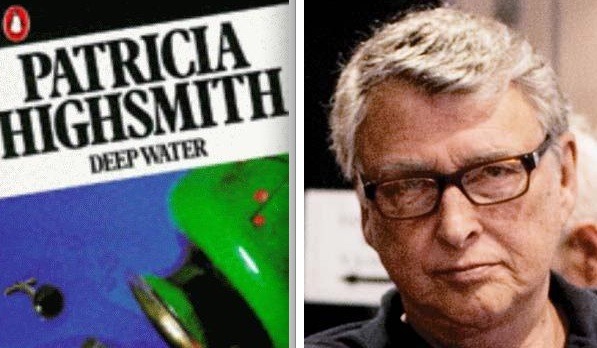 Patricia Highsmith must surely be one of the most adapted authors in the history of cinema with her Ripley books alone giving us five theatrical features. Her novel Strangers on a Train has also been filmed a good few times, with varying degrees of success and fidelity. The most famous version, not to mention the most brilliant was Hitchcock's film, and there is also a likely-redundant do-over currently in development. There really are some foolhardy folk in the movie industry, aren't there?
As yet unfilmed, I believe, is her novel Deep Water, now over fifty years old without a single adaptation. This will change in the coming months, however, as Mike Nichols has been attached to realise it cinematically with Joe Penhall, writer of the upcoming adaptation of Cormac McCarthy's The Road, set to handle scripting duties for him. Nichols we can all vouch for, and Penhall's certainly drawing some positive attentions.
The story revolves around Vic and Melinda Meller's loveless marriage, continuing only through their precarious arrangement in which Melinda is allowed to take herself as many lovers as she wishes in return for not divorcing Vic and leaving the family. Before long it becomes crucial for Vic to assert himself, but the marriage is rocked even further by a surprising twist that sees the lovers being murdered, one by one. By the end of the book, most user reviews will tell you, the suspense is palpable.
Expect nothing but the best casting for Vic and Melinda, very likely also A-listers with a taste for Oscar. A Julia Roberts and Clive Owen reteam?
Seeing Nichols return to a tale of a twisted marriage should be enough to sell this film outright to buffs worldwide and I'm definitely curious to see him handle suspense. I can't help but wonder how much of a Hitchcock flavour he's going to brew into the mix.
(Via Variety)